Yah! My Big Geese quilt is my first quilt finish for 2015!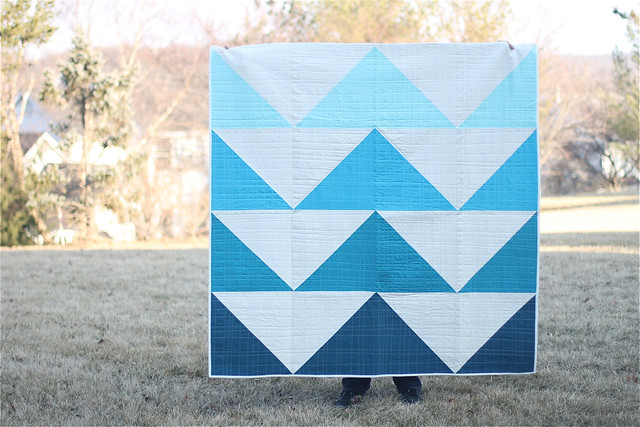 I had the idea for this quilt in late 2014 and I thought it would be a perfect quilt to share a tutorial. Look for the Big Geese Quilt tutorial later this week! Here's the tutorial! 
For the color inspiration I have to give a shout out to these blue blue blue quilts. I just love the color scheme and had to make a blue quilt.
For the quilting, I used a simple and wide cross hatch quilting. On the front, I used a white thread and for the back, a dark blue thread. Then after I finished the quilt, I washed it to get that lovely crinkled look.
For the back, I happened into a quilt shop having a sale and found the perfect backing. It is from Lizzy House's Constellation fabric line and is a natural match and a fantastic fabric. Lucky me!