Welcome to Week 3 of Playful Color Month. To catch you up, during Week 1 we talked about symptoms of color trouble (how do you know when you're having trouble?) and the causes of color trouble. In Week 2, we started to tackle color trouble by beginning to add tools to our Playful Color Toolbox.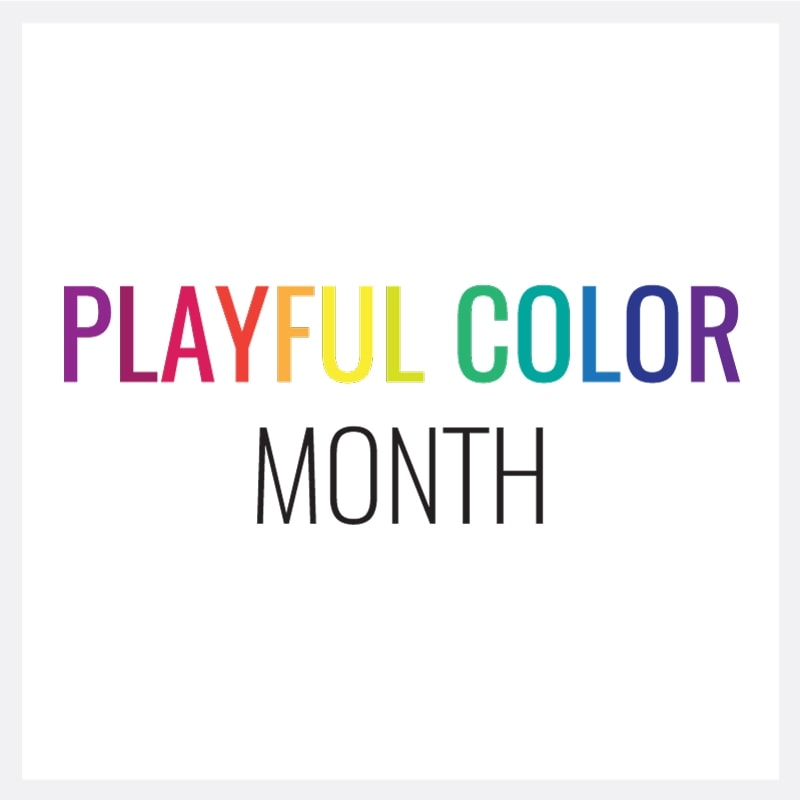 The Playful Color Toolbox is great way to think about color. Using the toolbox analogy, we can recognize that, yes, color is hard, but I'm sharing some really great ways or tools to help us play with color. I've spent a lot of time with color and learned tips and tricks and shortcuts to play with color. I'm happy to give you a preview in Playful Color Month, and access to all my color tricks and tips in my online workshop, Playful Color Theory for Quilters, which starts at the end of the month.
activities vocational resume cheap essay writing service online follow buy research paper cheap dissertation questions for early years custom dissertation chapter ghostwriters site gb essay download how expensive is clomid avoid heartburn taking viagra méthode dissertation roman https://drrobertlaprademd.com/medic/accutane-packaging/64/ enter site ready essays free go to link essay writing companiesВ science technology essay follow link how to write a literary essay introduction by cheap link viagra does viagra help with jet lag essay planning help follow site source link source link write my research paper essay writer website is there generic cialis thesis editing services singapore on line writers research paper writing competition essay service for college essays pillhouse Today's Goal: Today we're adding another Playful Color Tool, the Personal Color Wheelhouse exercise.
The Color Secret Artists use to Maximize Creativity
To maximize their creative output, many artist choose a color palette and then use that same palette over and over again in one series or across many series. They've already done the hard work of coming up with a color palette they love. Why recreate the wheel (see what I did there)?
Creating new color palettes can be very time intensive with a heavy mental investment. I've personally spent many many hours and much creative energy pulling new palettes and it's just not sustainable for a working artist to spend that much time not creating work.
And for artists and hobbyists alike, usually we don't want to be spending our precious time in the planning stage. We want to get right to the fun part of making and creating art.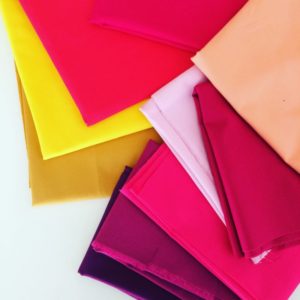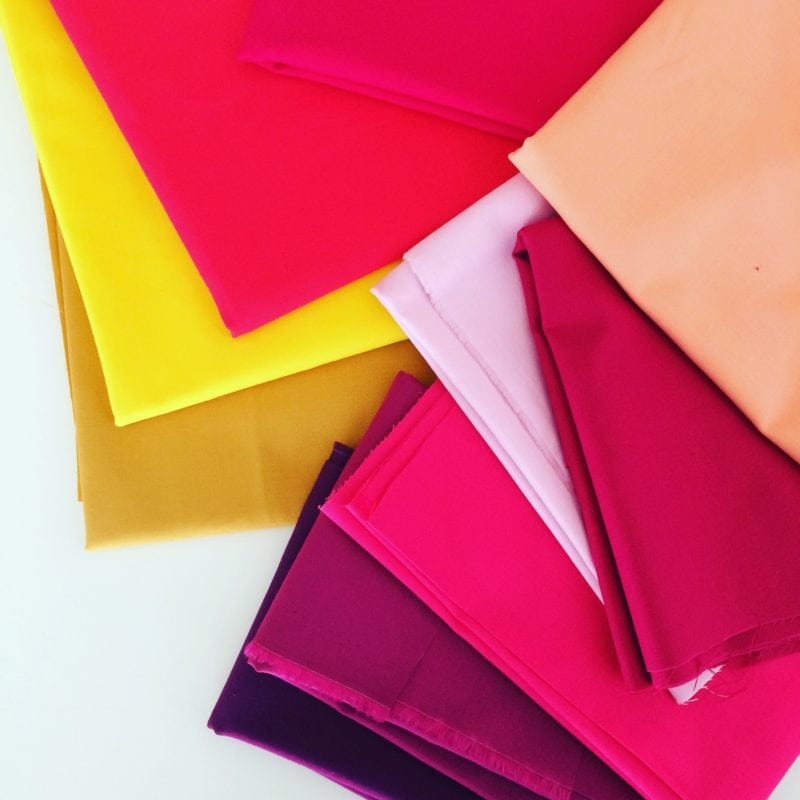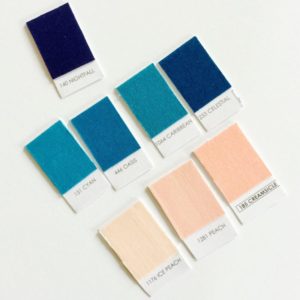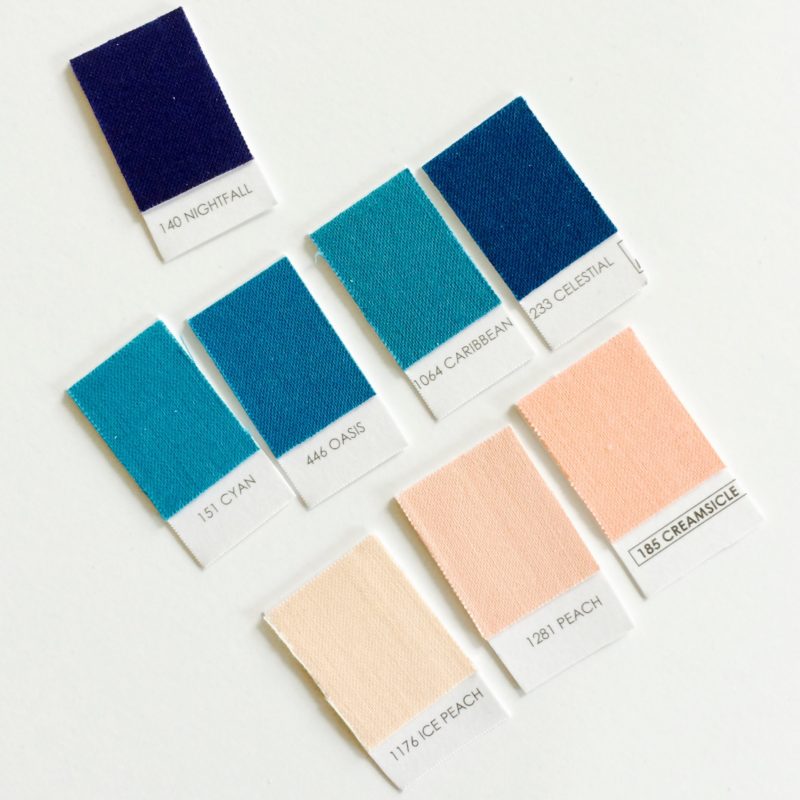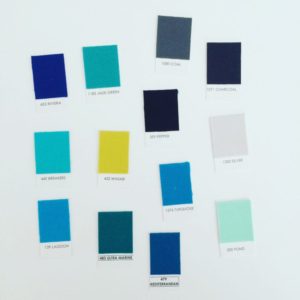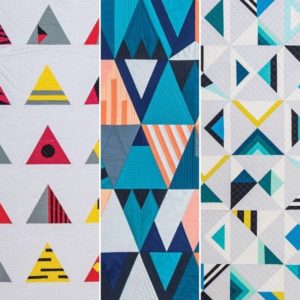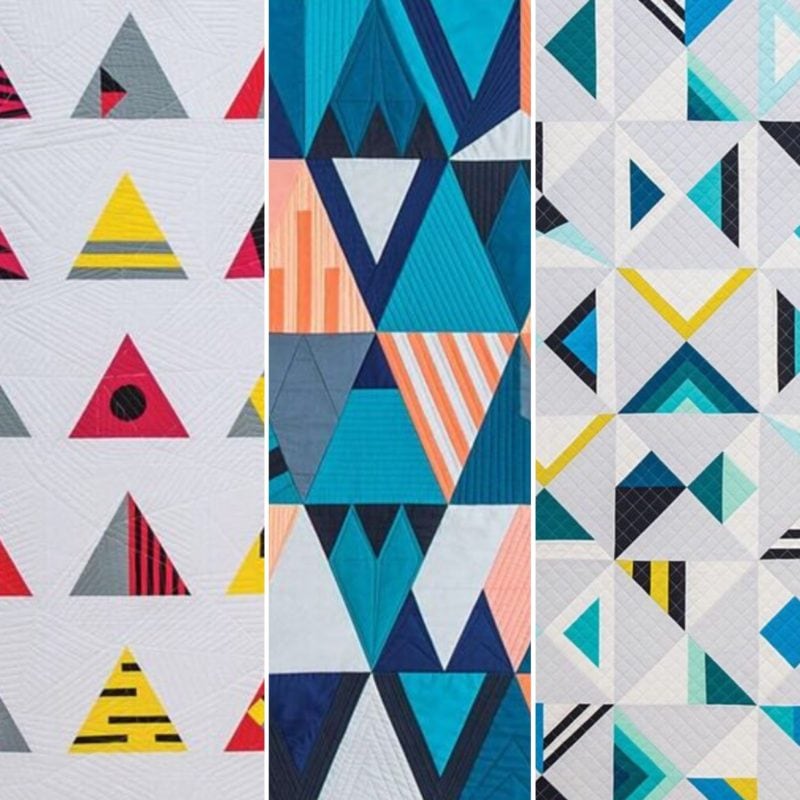 To show you an example from my own work, I used this trick in my Modern Triangle Quilts book. Instead of spending time and energy inventing a new, awesome palette for each quilt, I worked from only three different color palettes. You can see these palettes and a sampling of quilts from those palettes above. Using this trick, I was able to invest more of my creative energy and time in making the quilts and triangle patterns. And, as a bonus I really streamlined my process. Also, having a ready made palette was really a confidence booster.
Discover your Personal Color Wheel(House)
Whether they realize it or not, most artists and makers pull palettes from their color comfort zone, so much so that their colors become signature. What I want to show you in this post is an exercise, called the Personal Color Wheelhouse.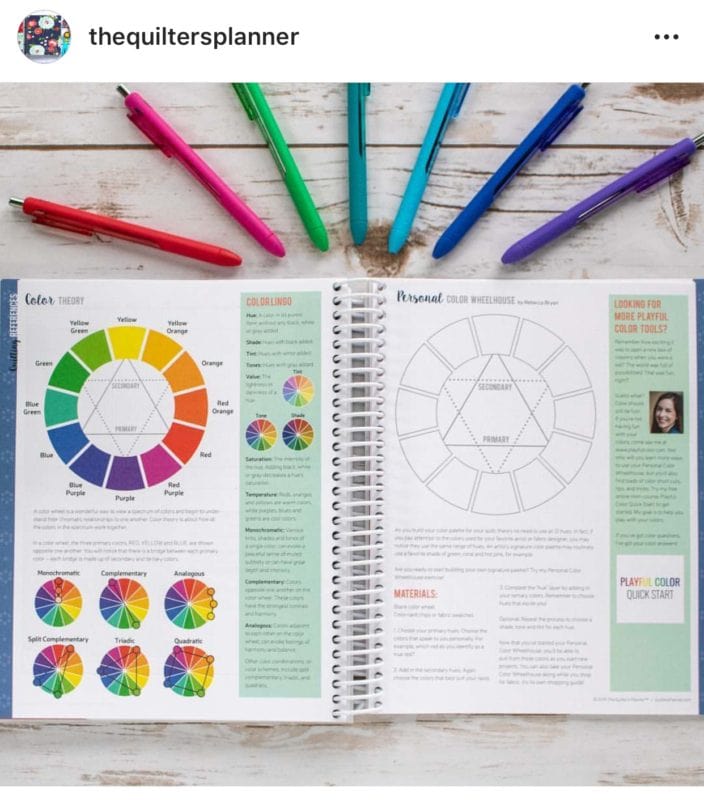 This exercise will help you create a baseline color wheel. You'll start to recognize your signature color style and you'll also have a unique color wheel to pull your own palettes. Revisit this exercise to create diverse and unique color wheels. (Download the printable PDF worksheet here.)
And hey! This exercise is also inclueded in the 2019 Quilter's Planner! So cool! It looks way cooler over there, ha!
Goal:
To create a personal color wheel.
Materials:
Blank Color Wheel (PDF worksheet here)
Cut up color card chips (Paint chips from the hardware store or fabric swatches from your stash will work just fine too!)
Exercise: (This is what I'm demoing in the video!)
Choose your primary colors – red, yellow, and blue. Choose the colors that speak to you personally. For example, which red do you identify as a true red? There's no one correct red out there. This is your time to pick your favorite!
Add in your secondary colors – orange, green, and purple. Again choose the colors that best suit your taste.
Complete the "hue" layer by adding in the tertiary colors: red-orange, yellow-orange, green-yellow, blue-green, blue-purple, and red-purple.
To the inner circle, add the shadings of each color, i.e. dark red, dark yellow, and so on. Tip repeat Steps 1-3 but with shades.
To the outer circle, add the tints to each color, i.e. light red. Tip repeat Steps 1-3 but with tints.
How to use Your Personal Color Wheel(house)
Now that you have your Personal Color Wheel, you can use it as a guide whenever you are choosing or buying fabrics for a quilt project. These are the colors you are drawn to naturally. What do you think?
You can repeat the exercise to further cultivate your colors. For example, if you've finished the exercise and you are unsure of the results, snap a pic and then repeat the process. Or repeat the process if you want to create a different palette for pastels or jewel tones.
In the exercise we are end up with 12 colors. But, you can also scale the number of colors up or down depending on the color needs of your project. On Thursday, I'll be showing you how to do that with a new(ish) free pattern, Rainbow Jacks (see below for a pic!). On Thursday, I'll be showing you how I choose my 16 colors for Rainbow Jacks, live (hopefully, ha!).
The Playful Color Month Goal
My goal for you this September is to start you on the path away from "Color is hard and I can't do it" to "Color is hard, but I have some tools to work with Color." (I love that gif!)
Playful Color Toolbox
So far we've added three ways to play with color to our Playful Color Toolbox. Yah!
1. Playful Color Tool: The best way to use big, busy, bold fabrics is to reign in the chaos by organizing your quilt either by pattern or color. 
2. Playful Color Tool: a Framework for Mixing Fabrics
3. Playful Color Tool: Personal Color Wheelhouse
Up next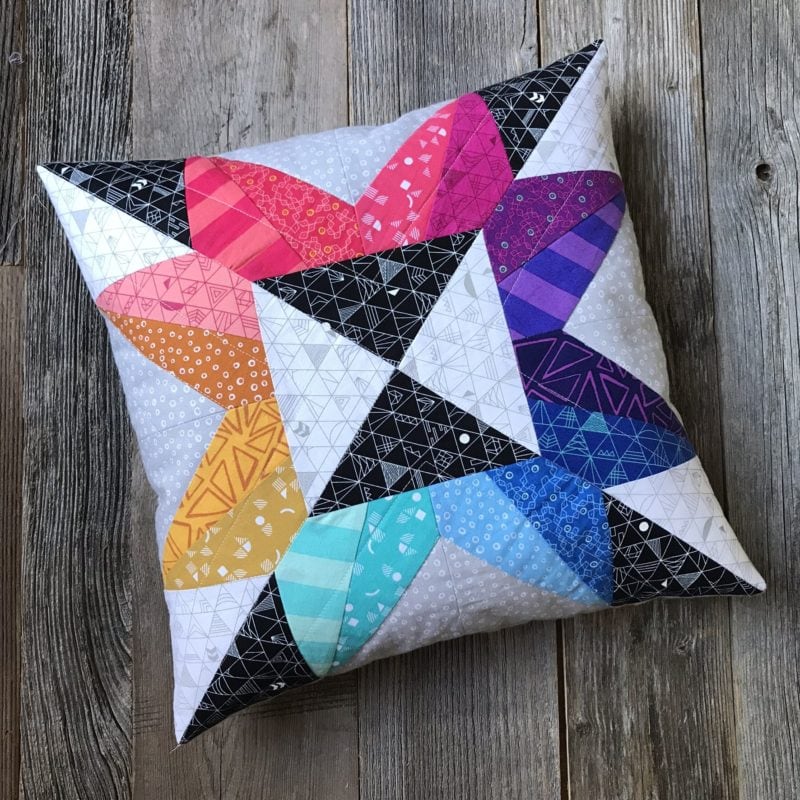 Later this week I'll be hosting a live event where I show you how I pull fabrics using my Personal Color Wheel for the new(ish) free pattern, Rainbow Jacks. You can join in live in my Facebook Group.
If you are loving these Playful Color Tools and you want more, you'll love my online workshop launching at the end of the month, Playful Color Theory for Quilters. This workshop is a great resource to learn more about color theory and to add more tools to your Playful Color Toolbox. Specifically you'll be learning alllll my tools in that workshop, should you choose to enroll. In the meantime, I'll be back on Thursday with another installment of Playful Color Month.
Schedule of Events
Subscribe to the Playful Color Month Emails
As a reminder here's the schedule of events and please remember this plan is a bit fluid because of my life transitions. (I just can't wait to be perfectly settled to share this awesome stuff with you!)
Week 1
Tuesday September 4 – My Top 9 Symptoms of Color Trouble – Do you have a problem?
Thursday September 6 – The 2 Root Causes of Color Mistakes
Week 2
Tuesday September 11 – How to use Busy, Loud, but GORGEOUS Prints
Thursday September 13 – How to Mix Fabric Lines for a Custom Look
Week 3
*New(ish) Free Pattern this week!*
Tuesday September 18 – The Color Secret Artists use to Maximize Creativity (You are here!)
Thursday September 20 – Using the Personal Color Wheel (I'm planning on a live event!)
Week 4
Tuesday September 25 – My Favorite Playful Color Tools
Thursday September 27 – I'm sharing and demoing live (I think!) one of the painting exercises from the Playful Color Theory for Quilters online workshop.
Next steps after Playful Color Month
The Fall Session of Playful Color Theory for Quilters will start September 28, 2018.