Hiya! Welcome to the Feathered Star Quilt Along! Last year, we had so much fun with our quilt along, that I've decided to make a summer quilt along a "thing"!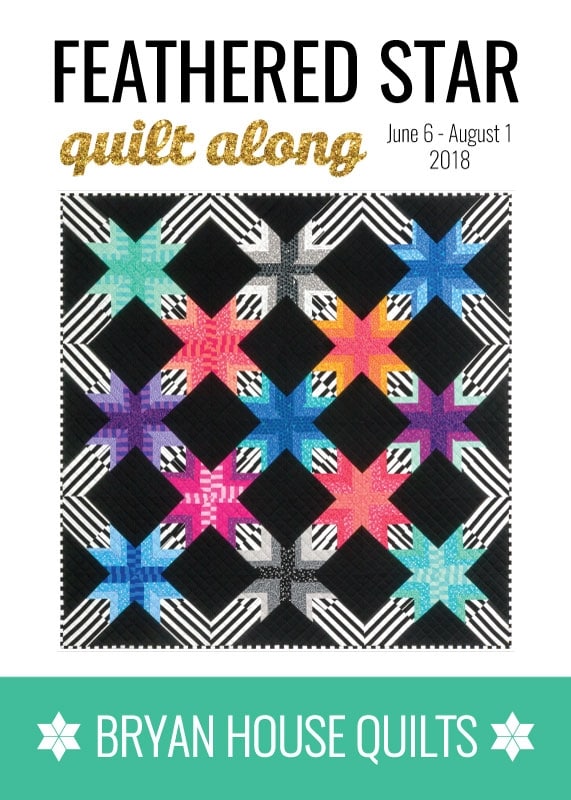 I chose Feathered Star for this summer's QAL because it is one of my favorite patterns I've pubslihed and there are so many wonderful options.
This post is all about planning and introductions. In this post, I'll show you a few color options and I'll show you my fabric plan!
Before I get too much into color options, I want to thank Stash Fabrics for sponsoring this week's installment. Stash is giving away a $50 gift certificate (wow!) to one lucky participant this week. Check out how to enter at the end of this post.
How to follow along:
You have a few options to follow along:
Sign up for the weekly Quilt Along emails by clicking the RSVP button below.
Follow along on Instagram using the hashtag #BHQfeatheredstarQAL.
Every week, on Wednesday, I'll be posting a quilt along blog post on my website.
Schedule of Events
First, let's check out the schedule again…
Week 1 – June 6: Introduction and Planning (you are here!)
Week 2 – June 13: Cutting
Week 3 – June 20: Piece and Cut Strip Sets
Week 4 – June 27: Piece Blocks
(Mid QAL Break – Happy 4th of July!)
Week 5 – July 11: Piece Border Units
Week 6 – July 18: Assemble Quilt Tops
Week 7 – July 25: Quilting
Week 8 – August 1: Quilt Parade (Linky will close August 27th)
Materials
And let's touch on the materials you'll need:
21 Fat Quarters for stars (you can also use plain 1/4 quarter yard cuts too!)
1 3/4 yards black-and-white stripe fabric
3 yards black fabric for background
5 yards backing
84" x 84" batting
5/8 yard black-and-white stripe fabric for binding
Optional: Quilter's Template Plastic
Fabric Choosing In a Nutshell
Allllrighty now for the fun stuff!
In this post I'm going to show you a few different options in terms of fabric. There are three places you get to choose fabric, 1) fabric for the stars, 2) fabric for the black-and-white stripe, and 3) fabric for the black background.
Before I get into some options for each, let's talk the making of the quilt a bit so you have an understanding of how the star fabric will be used. In general, we'll be cutting strips from our Fat Quarters (or 1/4 yards) and mixing and matching them for each star. For each star you'll be choosing strips from 3 fabrics. Each fabric will give you enough strips to use in two stars. If you follow the pattern, these fabrics can be used for a couple of stars.
To make your stars sparkle, choose fabrics with different values (light, medium, and dark).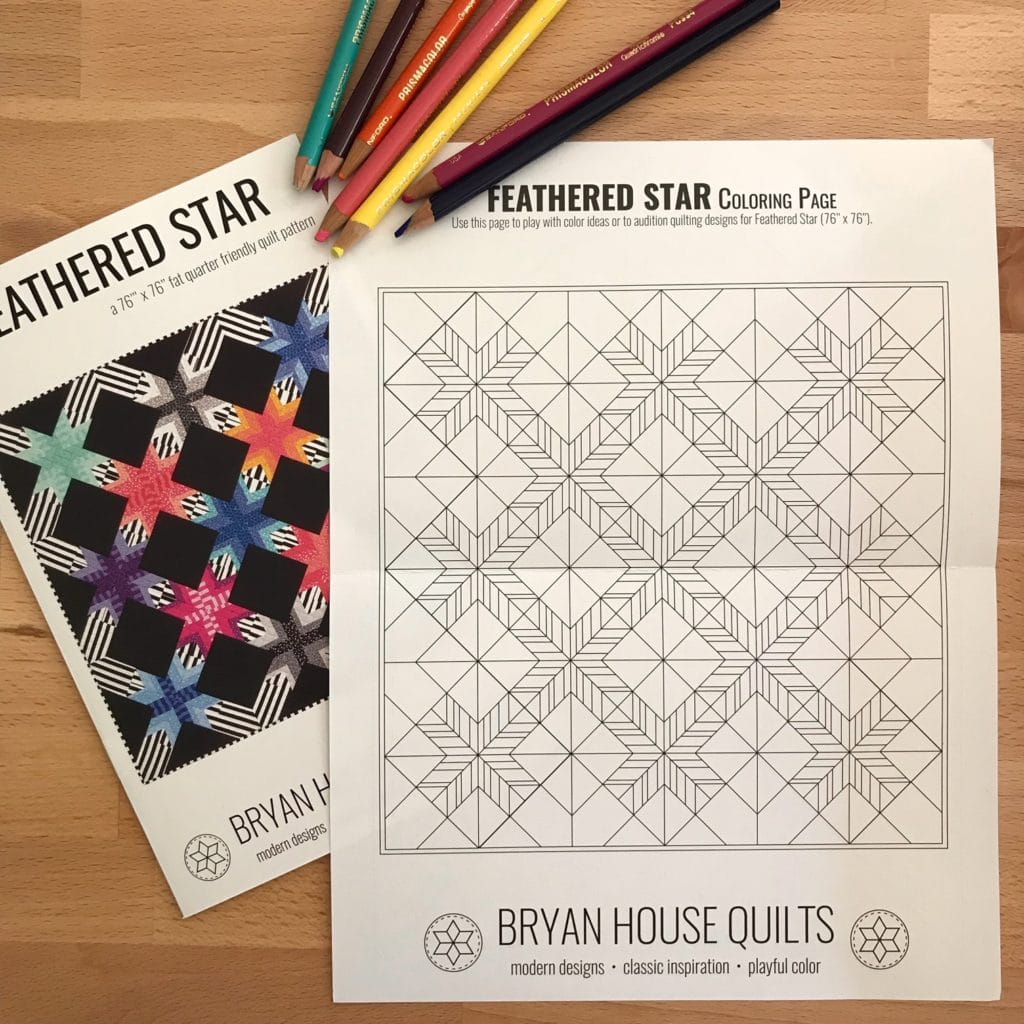 BTWs there's a coloring sheet that comes with the pattern or you can download and print one from the BHQ Resource Library (for subscribers only).
Fabric for the Stars
Monotone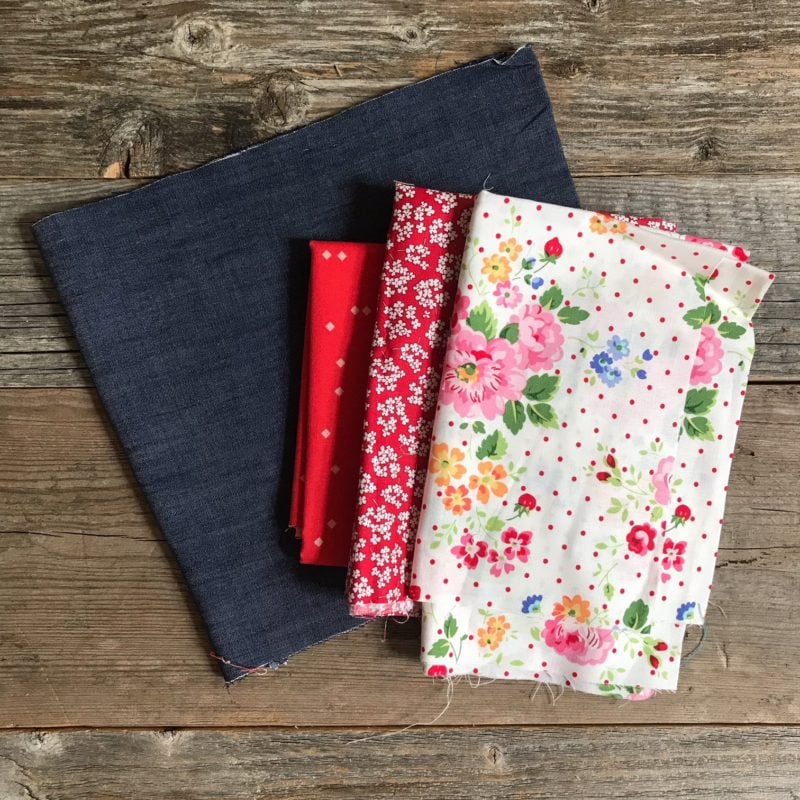 Everyone loves a monotone quilt. It's an easy way to get a "oooooh ahhhhh!" If you choose to go the monotone route, be extra sure to pick different values (light, medium, and dark) for your stars.
Since it's summer, how about a girly but patriotic fabric selection? Red monotone stars, denim for the black-and-white- strip fabric, and crisp white for the background? Yum!
Solid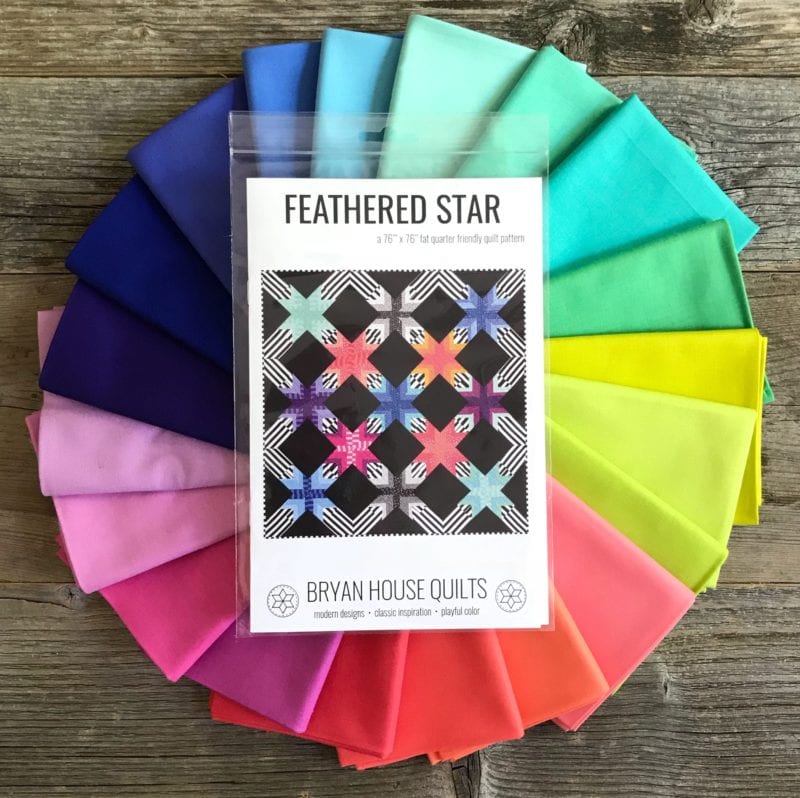 Initially, I really wanted to use my Tula Pink Solid bundle. Now, I want to make a scrappy one. But using solids would be a really fun Feathered Star. To make the stars pop, you might consider using textured solids?
Scrappy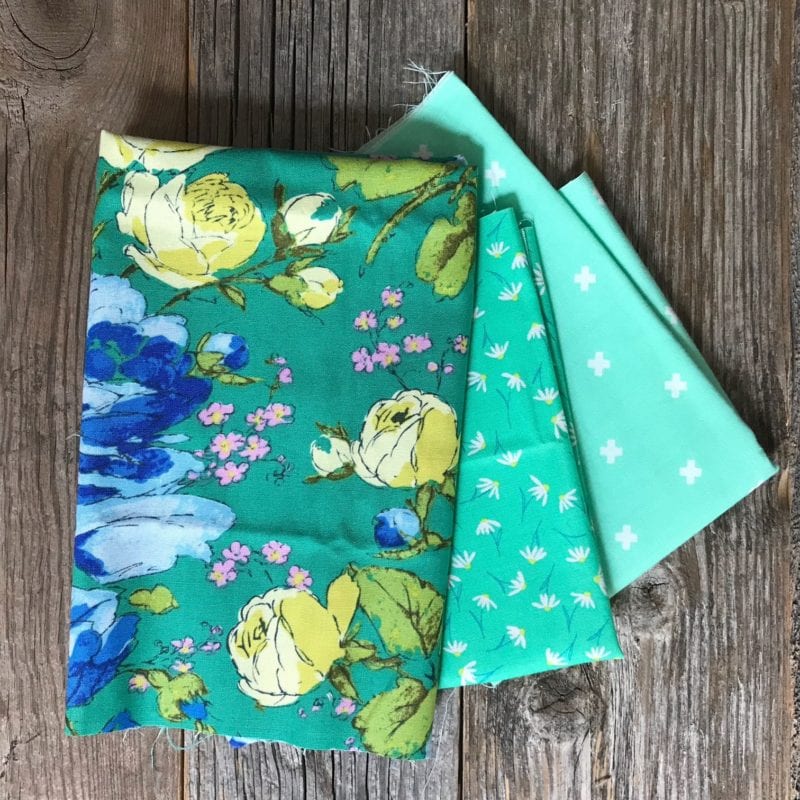 So, yes, like I said, I've changed my mind from using a set fat quarter bundle and this go 'round, I'm going to make my Feathered Star a scrappy quilt.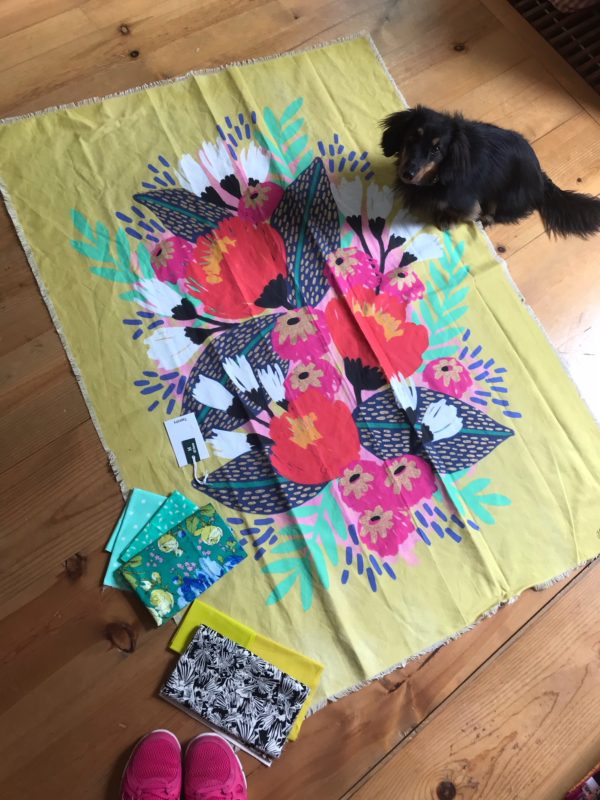 My color inspiration is taken from one of my favorite Instagram artist, Jess Rae Phoenix. I'm pulling fabric based on this tapestry I purchased from Urban Outfitters. Bruce Wayne the Weiner Dog approves!
Fabric for the Black-and-White Stripe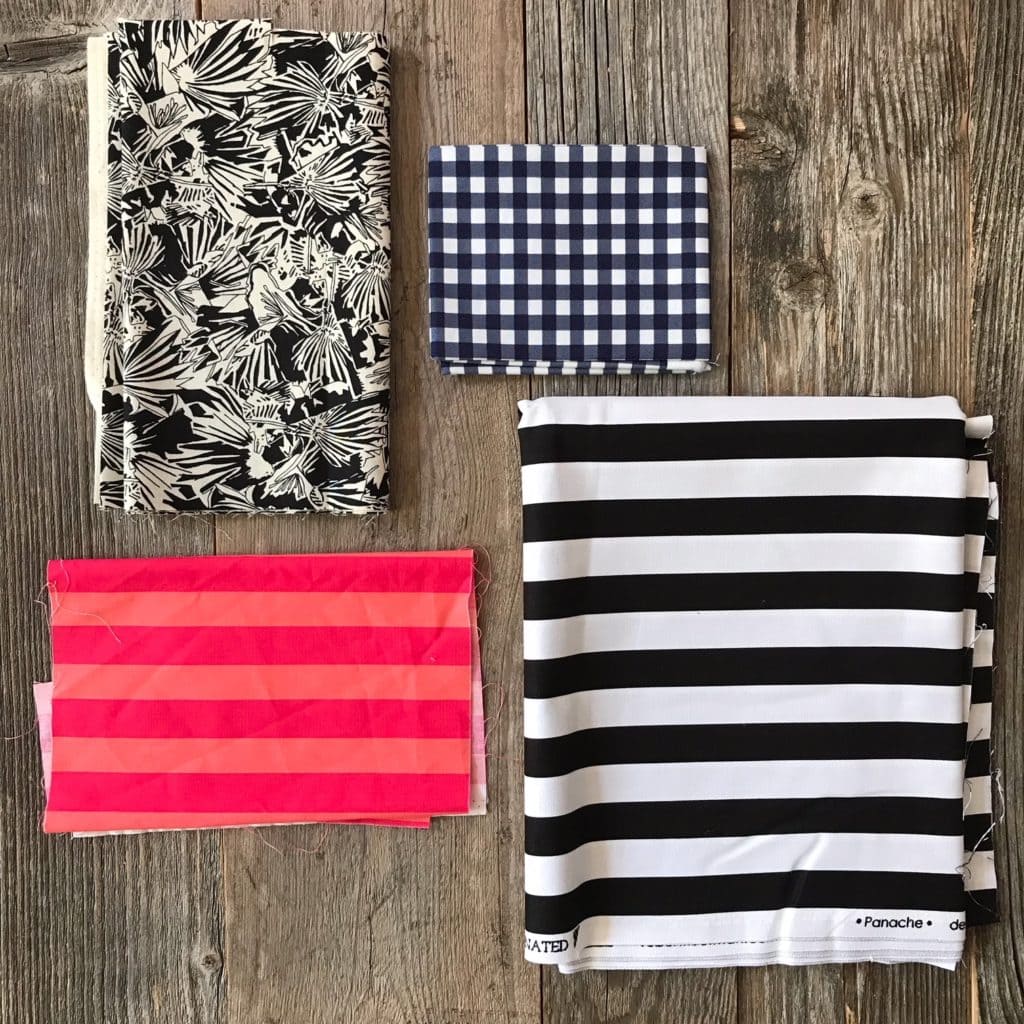 Using stripe fabric is a fun way to set off the stars. My Panache stripes will work great if you have them. Or Tula Pink has a lot of stripe options as well.
You could also use a gingham type print instead of stars.
Of course, you could use a large floral print for the stripe part as well. I'm planning on using the black and white designed by Carolyn Friedlander (it's called Lizard Border) as my big and busy black and white.
Fabric for the Background

Go Bold!
Here's a chance for you to be a leeeetle bit daring in your fabric choice. The original Feathered Star of course uses black and black and white strip fabric. (Which I love!) This time around, I'm thinking of using a punchy lime or a deep purple for the main background. I'm not going to lie and say I'm entirely confident in this color choice. So I may change my mind once I start throwing quilt parts up on my design wall. I'm going to try it first with a few stars and see if I like it.
Go Scrappy!
Instead of having the background be uniform in color, you could use the opportunity to play with the color. It could be a rainbow in the background!
Go Neutral
Or, you can select a neutral for your background. What about a denim for my red, monochromatic stars?
Optional Layout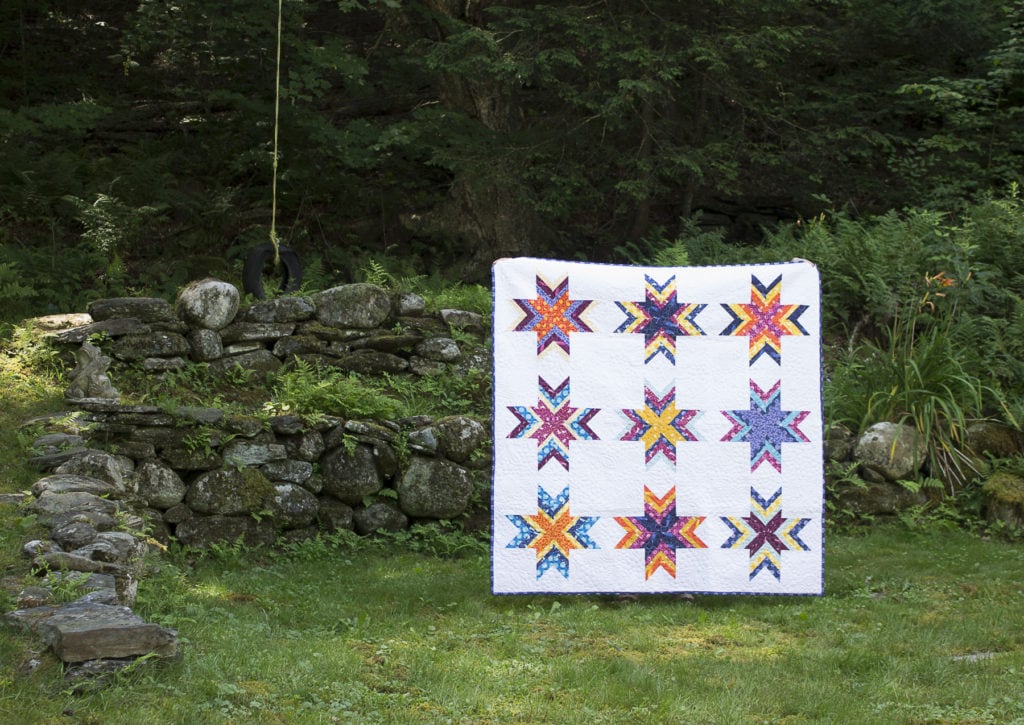 Fun fact! Did you know there's an optional layout for this quilt? If you want to skip the black-and-white stripe part, this is the layout for you. (I'll have to find the instructions for this one. So if you're interested, please let me know!)
My Plan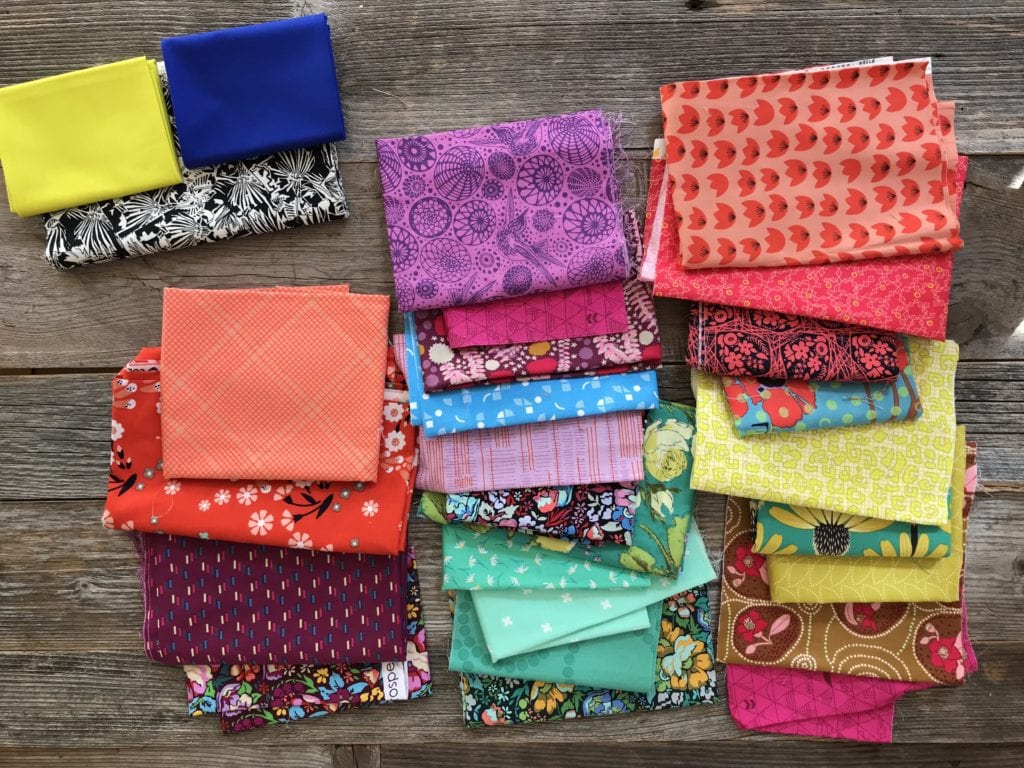 Ok, so here's my fabric selection for my new Feathered Star. To give myself some additional flexibility in my star fabric, I've selected more than 21 fabrics. I thiiiink I've got 23 fabrics here. Also, when I chose my fabrics, I tried to choose a few fabrics that I know I can use in a couple of stars. Also, since I'm making a scrappy version, I might make a few tweaks as the weeks go by.
Instead of the black-and-white stripe, I'm going to use the floral black and white print designed by Carolyn Friedlander.
Where can you find fabric?
The Feathered Star pattern calls for fat quarters, but you can also use 1/4 yard cuts. If you are looking for more fabric, our sponsor, Stash Fabrics, sells wonderful fabrics, naturally, but they also will cut 1/4 yards. Yippie!
Also, my shop still has Panache bundles if you'd like!
This week's sponsor

This week, Stash Fabrics is offering a $50 gift certificate to one lucky participant. So let's give them a big ole' quilty thank you for sponsoring our fun!
How to participate
To enter the weekly prize drawings, post a pic of your fabric choice on Instagram with the #BHQfeatheredstarQAL. This week, maybe post a pic of your fabric selection or your coloring sheet. Also, I'd love to meet you so be sure to introduce yourself in your post. I'll choose a winner at random next Tuesday!
Fine print: To be eligible you'll need to follow myself and Stash Fabrics and have a public Instagram account.
By the way, for general chatter and ongoing discussion, you can also join my Facebook group "Quilting with Bryan House Quilts". This would be a good place to get help with fabric selection or confidence boosting for choosing that bold background color, haha.
Next Week
Next week, I'll be back on Wednesday, June 13th, with a post about cutting. I'll be showing you how I cut my star fabrics, the black-and-white stripe fabric, and the black background fabric.
I'll see you next week!
Woo hoo! Yah! Summer!!!