I love October! And Halloween is only part of the fun!
A few years ago, I ran the delightfully spooky Boos and Ghouls quilt along. We had sooooo much fun with these little ghosts that I thought I would update the pattern for the blocks and offer it as a free PDF download to BHQ Subscribers.(You can also find it on Craftsy!) Woot Woot!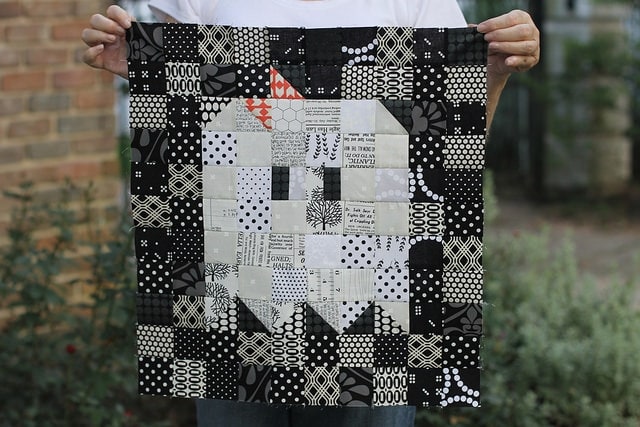 Just in time for Halloween, these spooky Boos and Ghouls pixelated quilt blocks are here! You can use the blocks to make mini quilts or turn them into treat bags.
As far as materials go you don't need much! Just: 1/2 yard assorted black fabrics, 1/2 yard assorted white fabrics, and 1 Scrap orange fabric. Ahem, may I humbly suggest the black and whites from my Panache fabric line? Ahem!
Check out these spooky makes: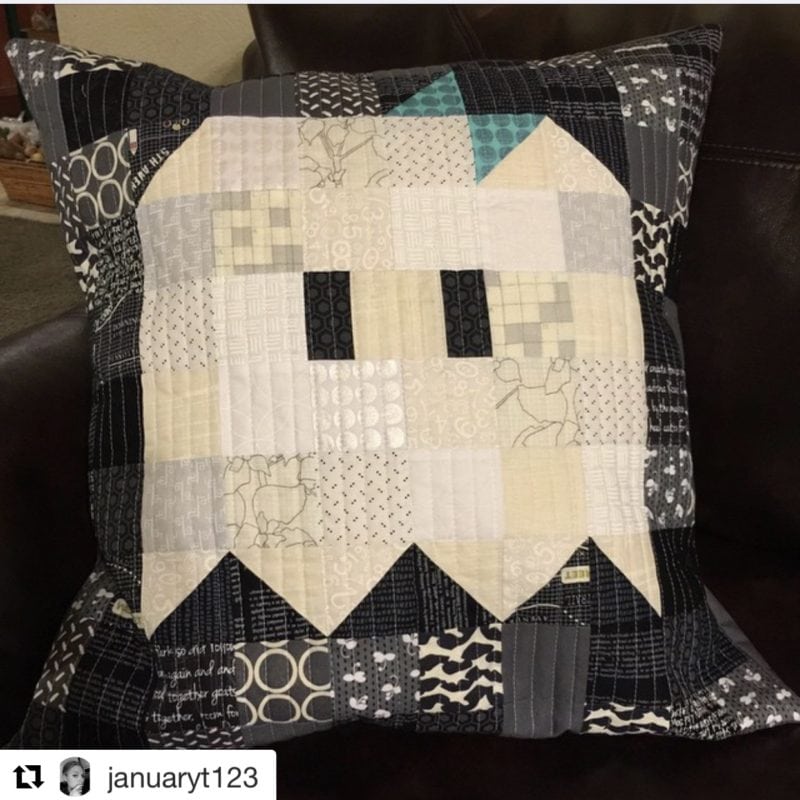 @januaryt123 made a cozy pillow out of her little ghoul.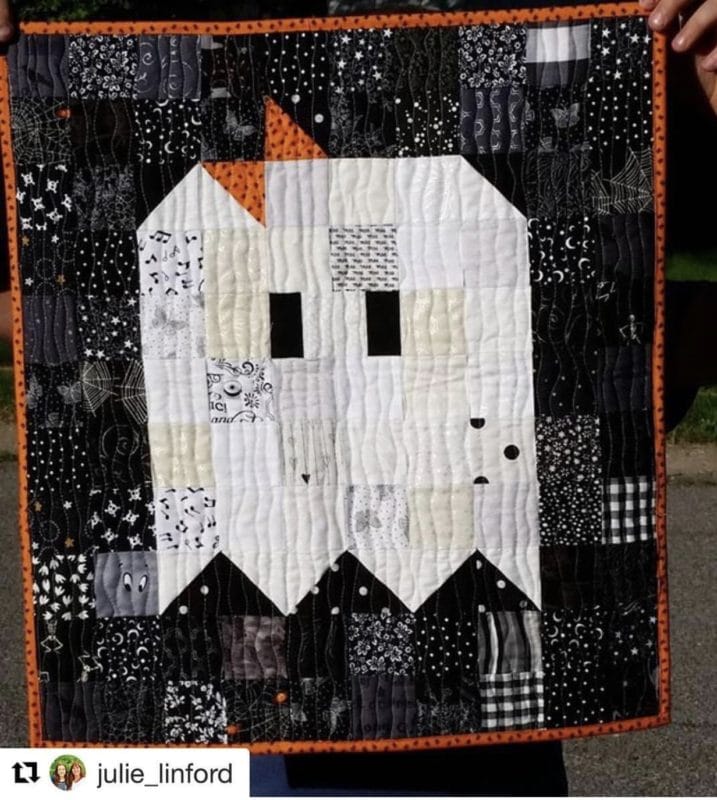 People had a lot of fun with the quilt along! Check out Julie's (@julie_linford's) finished Ghoul. Killer orange binding!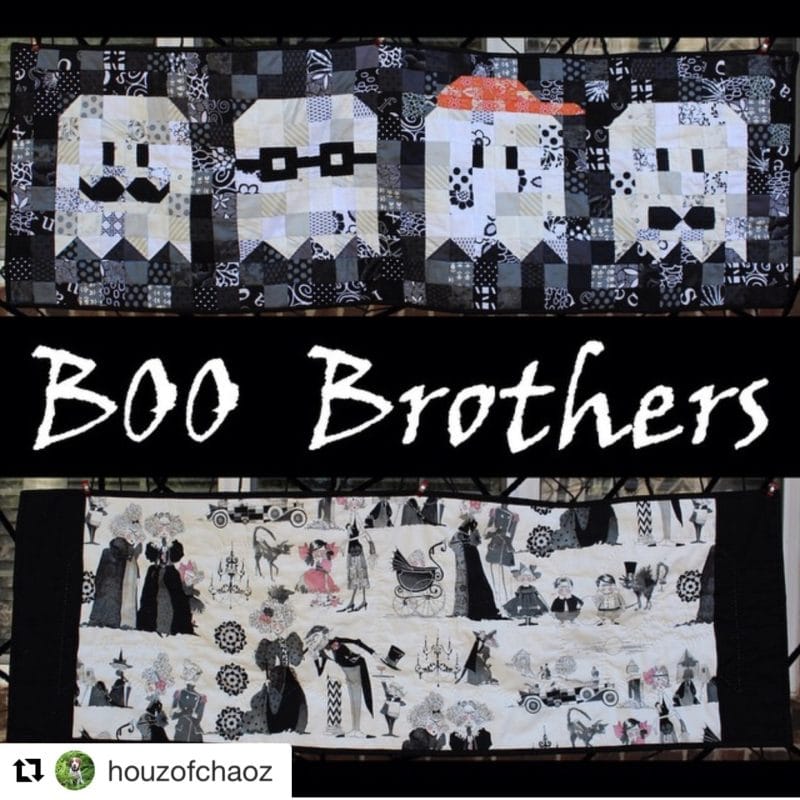 Or use these blocks as a starting point and play dolly-dress-up to create a whole hoard of spooky Little Boos and Ghouls, each with their own personality. Kara (@houzofchaoz) went next level and created a whole slew of Boo Brothers.  Love it!
Bonus Alert!
I thought others might enjoy the pattern, so I've added the pattern as a bonus resource to newsletter subscribers. You can find it in the "Free Pattern" section of the BHQ Resource Library. Or click here and I'll send it right to your inbox
Not a member yet? You should be! Join here.
Enjoy!