Hi guys!
The official Modern Triangle Quilts blog tour will happen at the end of March, but the quilt parade begins today! I'll be starting with the quilts being shown at QuiltCon in Savannah next week.
First up, I'd like to show you Wake, which comes from the Right Triangle Sampler section. The neat thing about the Right Triangle Sampler blocks is that you can use them in any number of quilt patterns that use Half Square Triangles (HST) or Quarter Square Triangles (QST). Wake uses the traditional bow-tie block to show an assortment of graphic right triangles in bold blues and greens with a punchy yellow.
Wake is such a fun quilt to make because you can explore the many variations of each Right Triangle Sampler Block. While I used 3 of each of the 20 sampler blocks, I tried to change up as many as I could by relying on the "Halfsie" blocks. If you have the book, you'll know what I mean, but basically Halfsie blocks are blocks that you can split in half to make 2 blocks.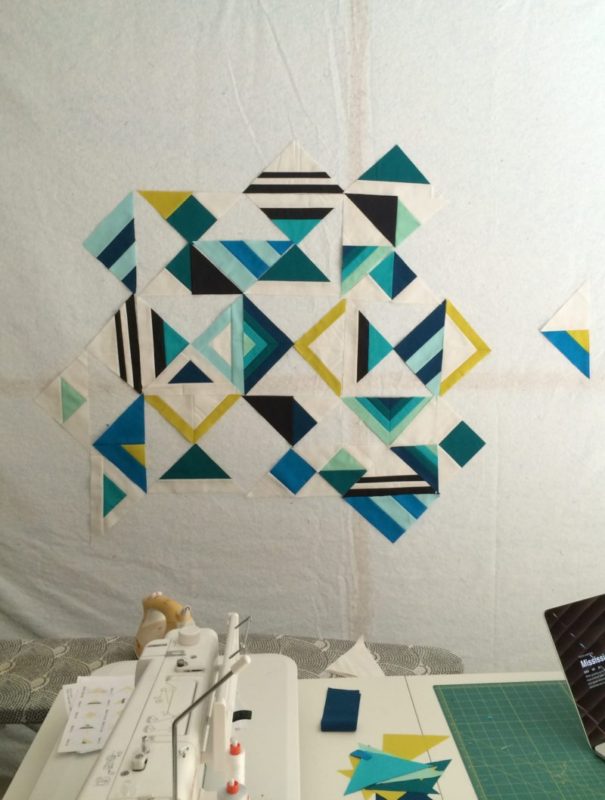 Each triangle block finishes at 8" square as a HST. Here the triangles are sewn into Quarter Square Triangle blocks, which finishes at 11 3/8" square. As I made the blocks late in 2015, I immediately began building the quilt top on my design wall. I make my blocks in groupings of about 4 of each type. So as I finished the groups, I had numerous new triangles to add to the design and could play with the layout of the quilt top.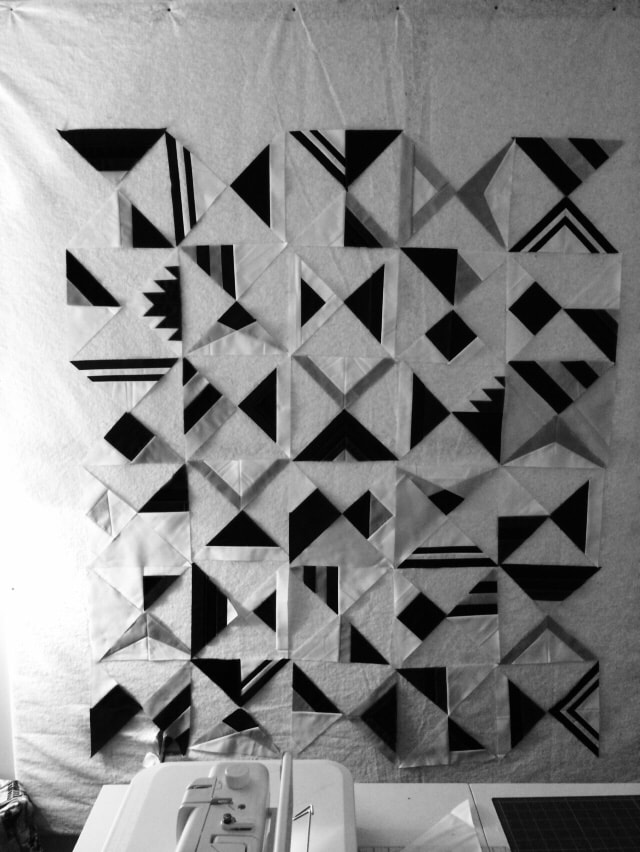 Because this is one of the few quilts in the book that uses an edge-to-edge design, to borrow a quilting term, I wanted to be sure the colors and patterns were fairly balanced in the final layout. To check the final color and volume balance, I set my camera to black and white and then made adjustments as needed.
This past summer, along with clothes and toothbrushes, I packed a basket full of quilts to be photographed over our vacation. Here's Wake in front of the old garage of this old summer house in rural Massachusetts. Oh my goodness, it was so hot and the house was baking! But the ice cream and blueberry picking made up for the heat. Yum!
Wake finishes at 58" x 69". The triangle block sampler patterns and quilt pattern can be found in my book, Modern Triangle Quilts.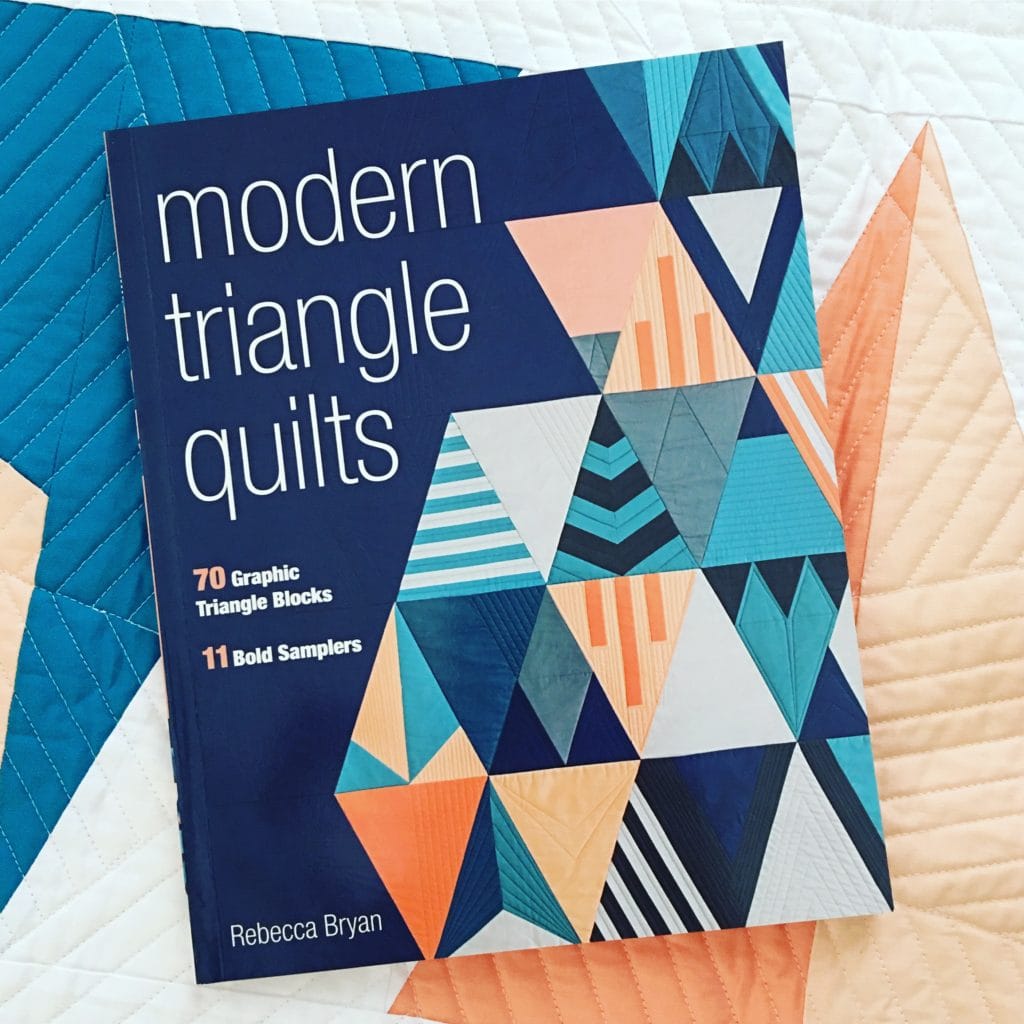 Signed copies of Modern Triangle Quilts are available in my shop and at your local quilt shop. They are also available at Stash Books' webshop and also Amazon.