Hi guys!
Today I want to tell you about my friend Christa Watson's new Craftsy class, "The Quilter's Path". In the class Christa shows how to machine quilt tons of fun and easy designs using a walking foot, free-motion, or both! And all this on a domestic sewing machine – no long arm! (Pssst! At the end of this post I've got a code for you for 50% off Christa's class!)
I have to start off by telling you Christa is a great friend of mine and I know she is an enthusiastic, wonderful, sought after instructor. One of the qualities I personally admire about Christa's teaching style is her enthusiasm for teaching.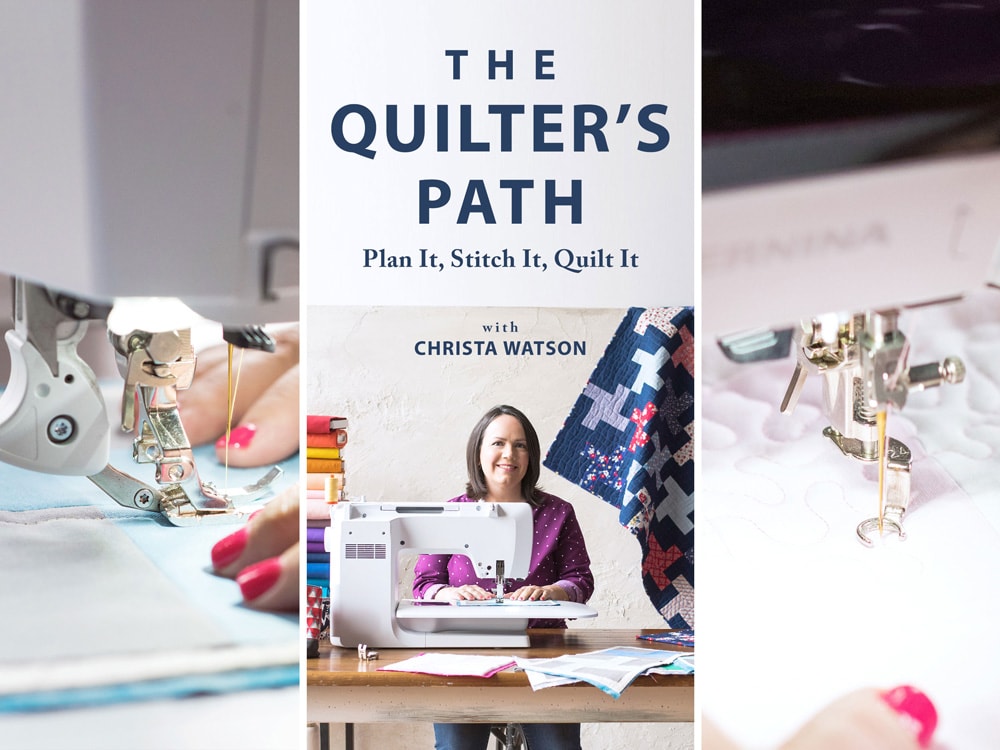 It can be scary to try something new and uncomfortable, right? (Especially Free Motion Quilting!) Well, Free Motion Quilting can actually can be stressful even if it's not new! Well, throughout the class, Christa is right there on camera to cheer you on by providing tips and easy steps to get out of your comfort zone but in a comfortable way. She's also pretty involved behind the scenes too. So feel free to leave comments and questions on the class page or her website.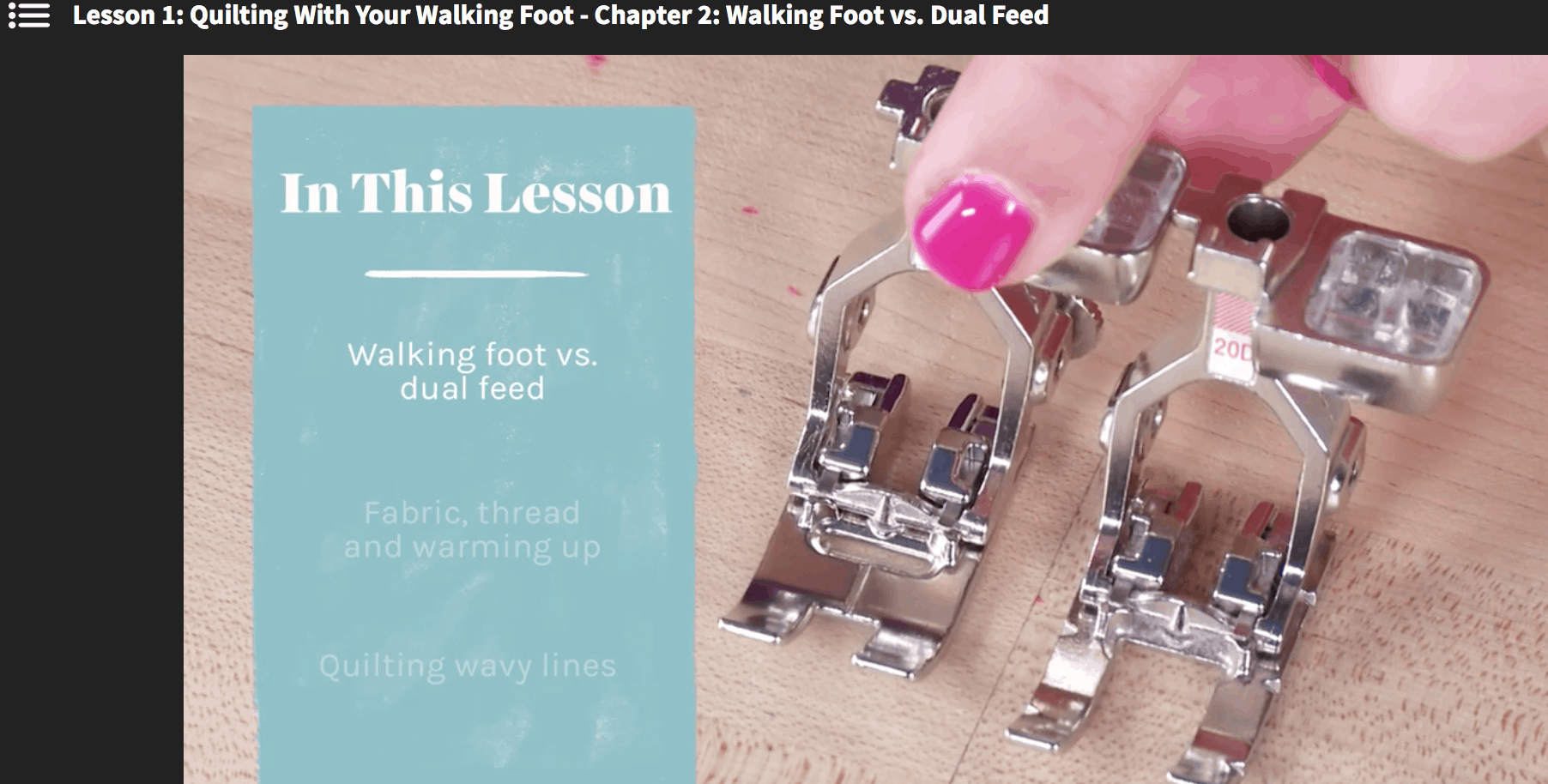 I love how Christa shows the very basics such as machine parts (what are those feet again?) and thread choices.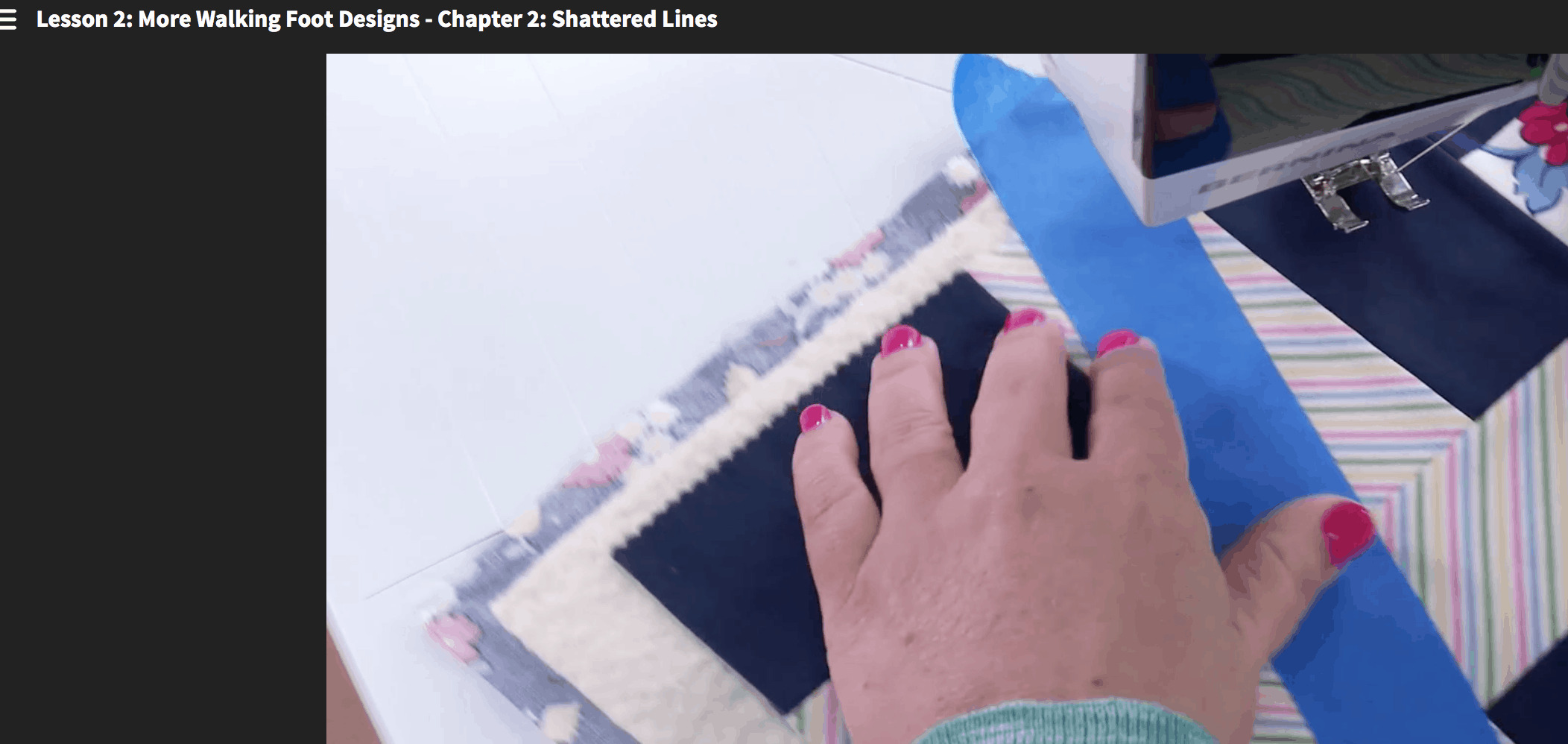 Then the class moves on to easy and ready to use quilting designs for the walking foot,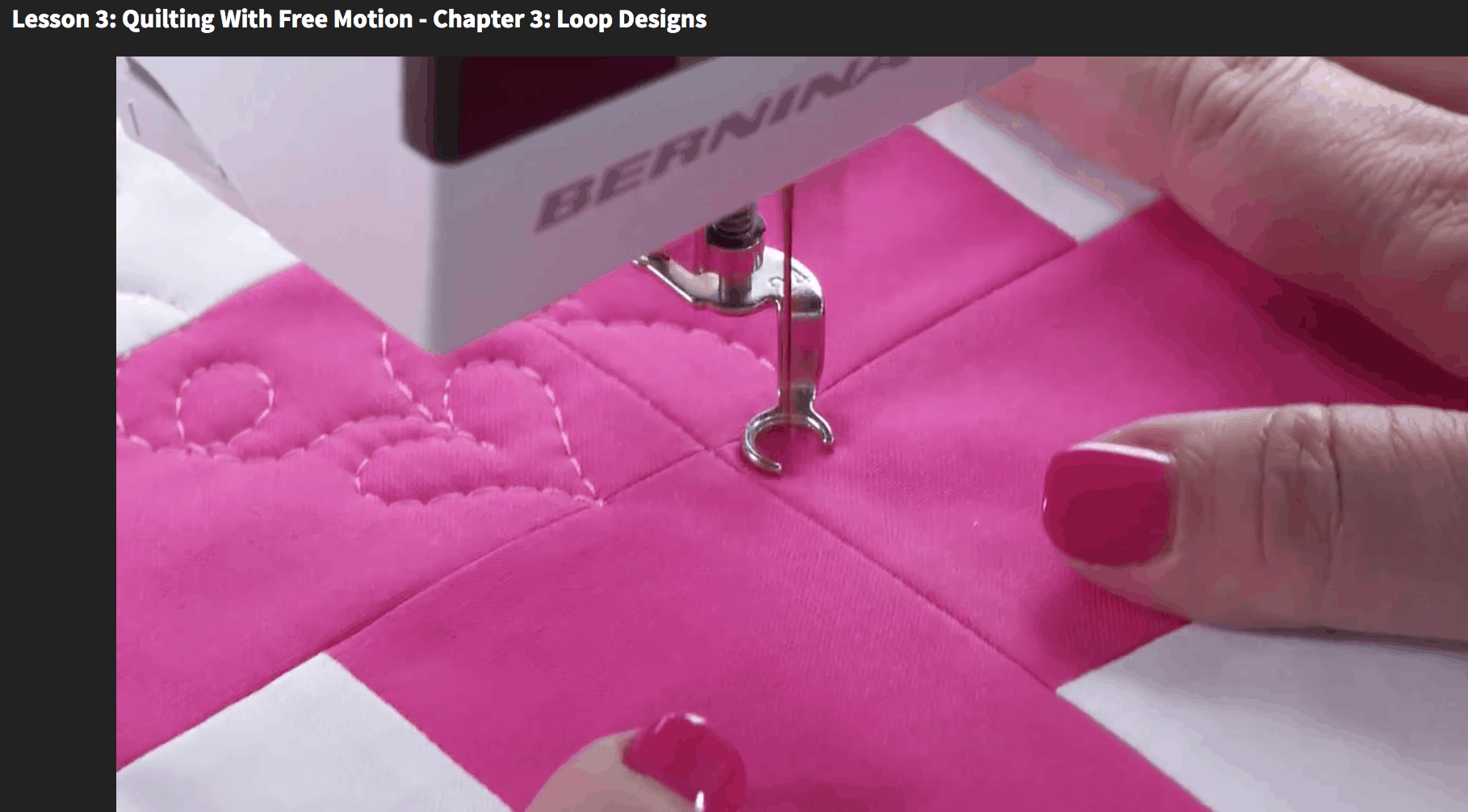 Free-Motion Foot, and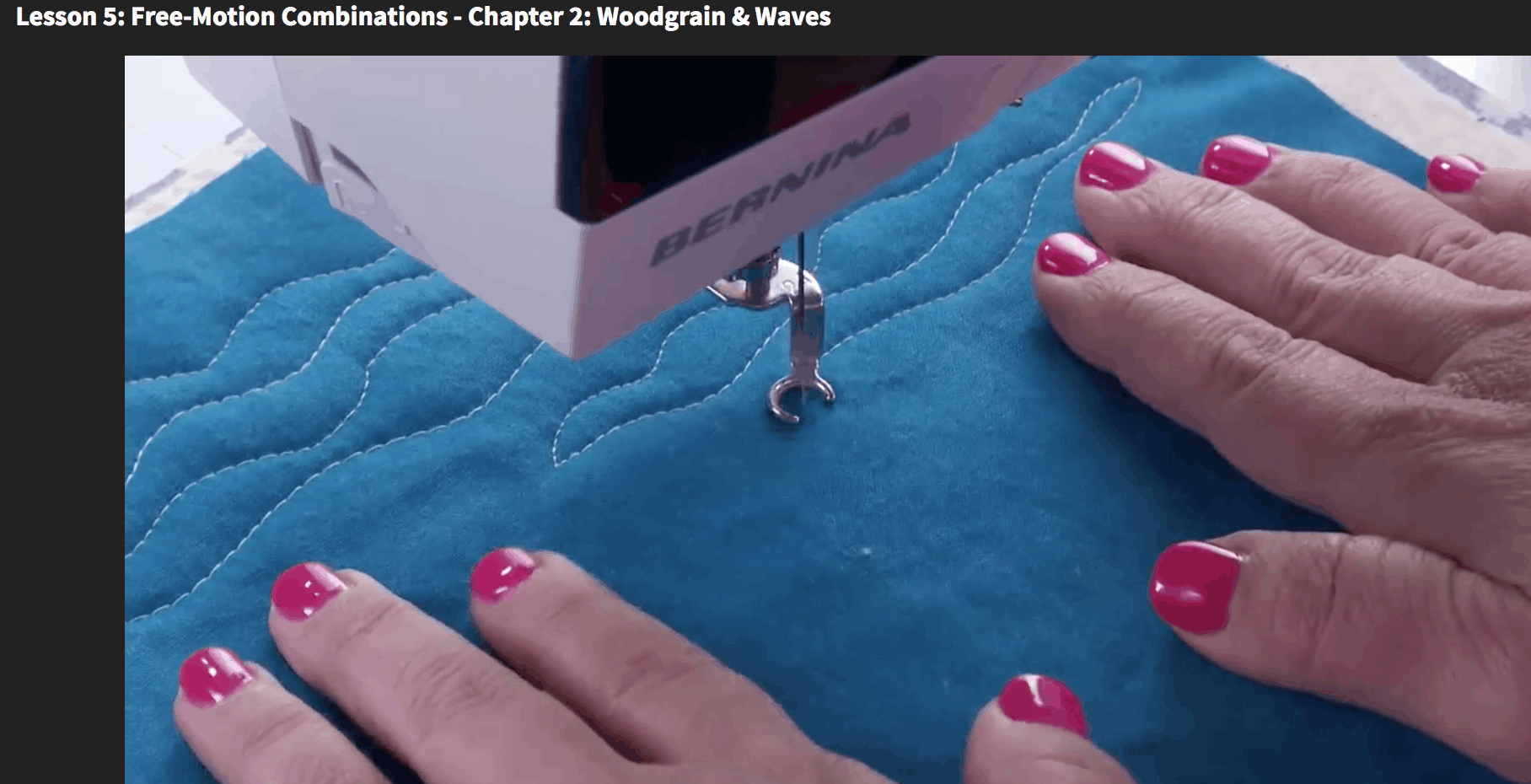 combinations of both styles.
A theme I kept noticing as I watched, was that many of the designs look elegant and sophisticated, but they are easy to execute. And there are a bunch of ways to use the designs separately or together in combination. It's great how these designs can be done on one's sewing machine and how each design leaves room for one's personal touch. I love how each design can look just a bit different when quilted by different people.
So, if you are interested in enrolling in The Quilter's Path, I have a special 50% discount off Christa's class for my readers! Use this link for the discount (this coupon WILL expire in a few weeks). Please note the discount only applies to Christa's class and will only show up when you add the course to your cart.
Enjoy!