Hi there!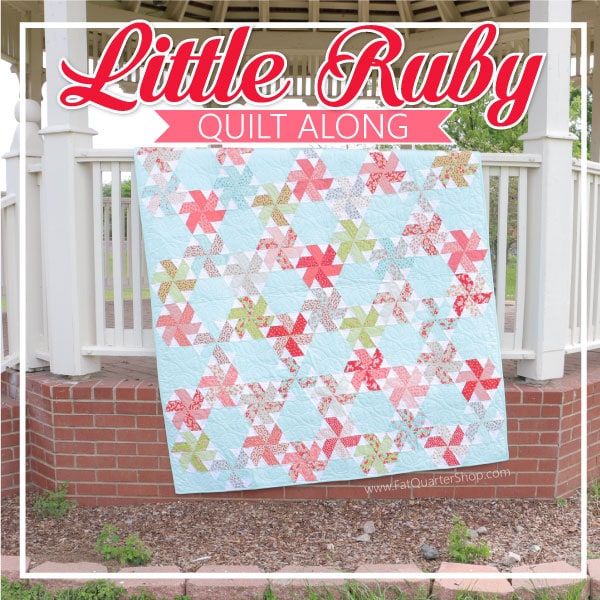 Welcome to Part 3 of the Little Ruby Quilt Along with Fat Quarter Shop. Today's installment covers quilt top assembly, which could be my favorite part of quilt making!

My daughters and I love how the fabric,  The Shabby Strawberry, looks in this quilt pattern designed by Camille Roskelley.
The pattern calls for you to square up the quilt top, but I'm considering keeping the zig zag edges. Hmmmmmm, I should probably make sure I have enough binding fabric. I'll probably need a yard!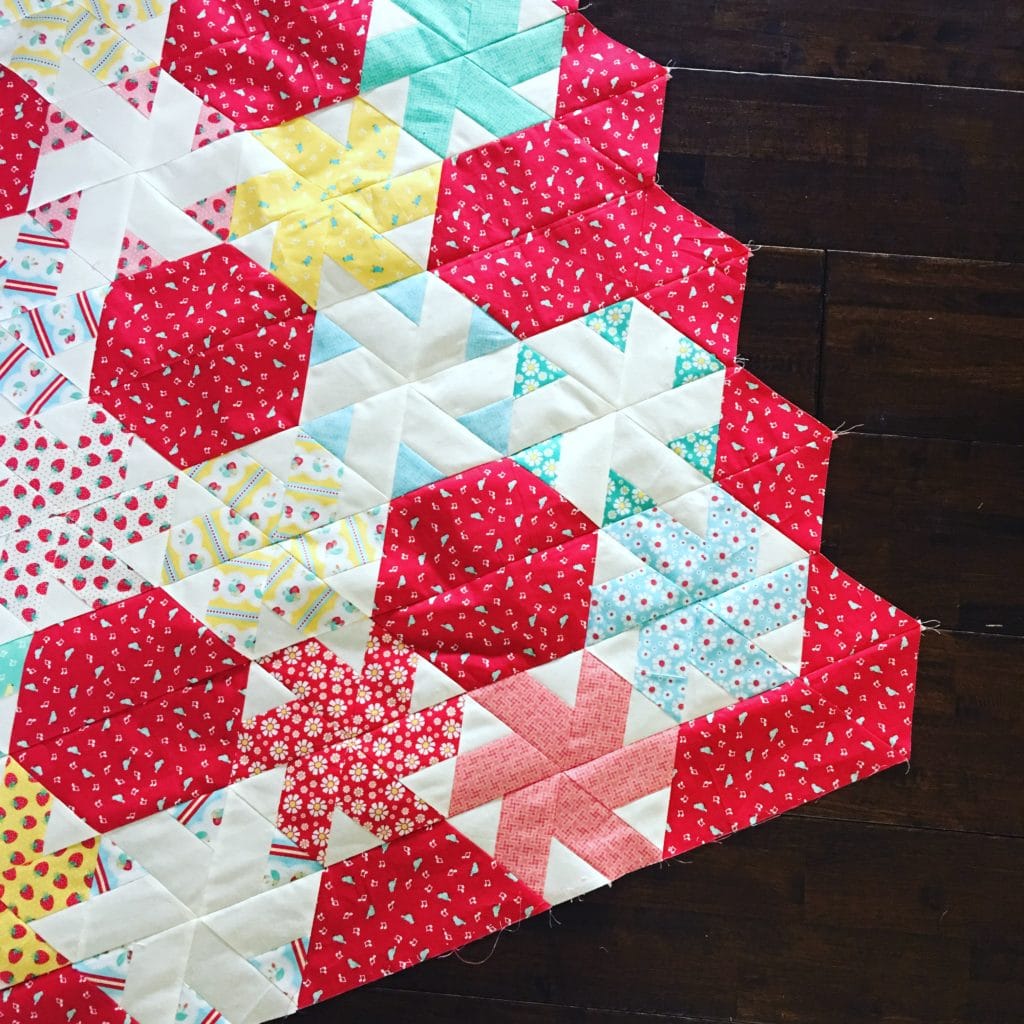 After piecing ALL those triangles, the quilt top came together very smoothly. I pressed my rows in alternating directions, so I could nest the seams together. It really helped a lot! Have a looksee at Fat Quarter Shop's video where Kimberly walks us quilt top assembly.
Don't forget to check out the progress of the other lovely, bloggers taking part. I find it so interesting that given the same pattern, different people can make such different quilts.
Have a look through to see:
Melissa from Happy Quilting
Angie from Gnome Angel
Erin Cox from Why Not Sew
Andy from A Bright Corner
Heidi from Buttons & Butterflies
Pat from Pat Sloan
Peta from She Quilts a Lot
Heather from Quilt Story
Megan from Quilt Story
Amanda from Jedi Craft Girl
Gerri from Planted Seed Designs
Sherri from A Quilting Life
Rebecca from Bryan House Quilts
Sherri from This & That Patterns
Jemima from Tied with a Ribbon
Alyce from Blossom Heart Quilts
Stephanie from Modern Sewciety
Brooke from Silly Mama Quilts
Carrie from Moda's United Notions
Are you sewing along? Leave a comment so I can come visit you and see your progress?
Have a wonderful day!