Hi there!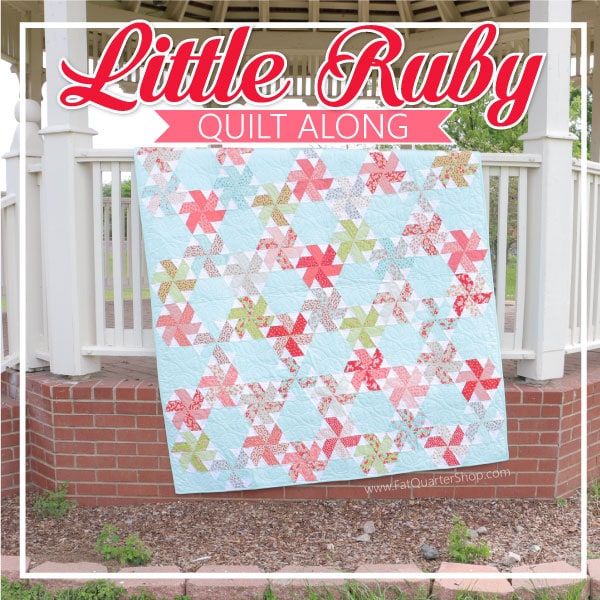 Happy Memorial Day to you all! First off, I want to thank all of the service men and women for their service and I want to thank their families for supporting them! That's not an easy role to play. So thank you!
Today marks the start of the Little Ruby Quilt Along with Fat Quarter Shop. I am happy to be a part! I, along with several of your favorite bloggers, will be making the "Little Ruby" quilt pattern, designed by Camille Roskelley. The Quilt Along will be rolled out in 4 parts. Today is Part 1.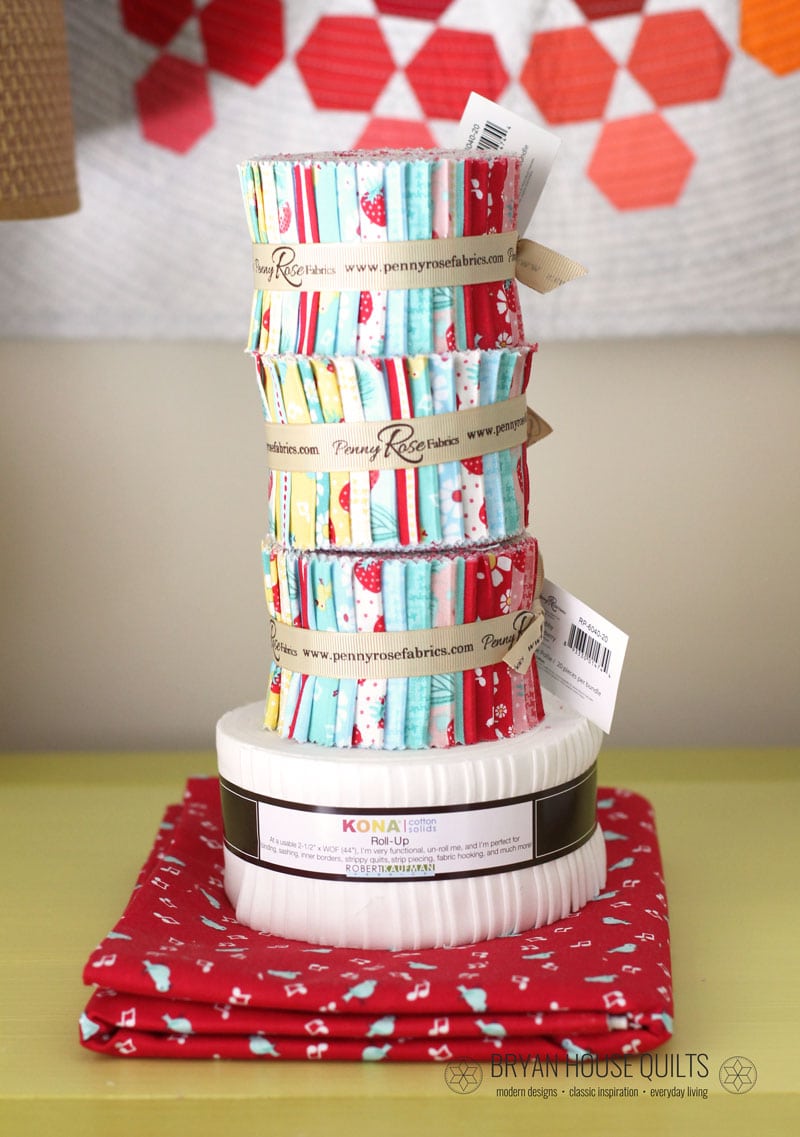 For my fabric I chose 3 Penny Rose Jelly Rolls, or Rolie Polies; this fabric is called The Shabby Strawberry, and it's designed by Emily Hayes. Since you need 54 strips for the Little Ruby quilt, you'll need 3 Penny Rose Roll Ups if you choose a Penny Rose Rolie Polie. And for my background white, I always use either Kona Snow or White. This time I'm using Kona Snow. I'm trying to only purchase one brand of white so I don't have any mix ups (ask me how I know! eek!). This isn't enough background fabric, so I'm going to supplement with Snow from my stash, which should ideally match. Ha!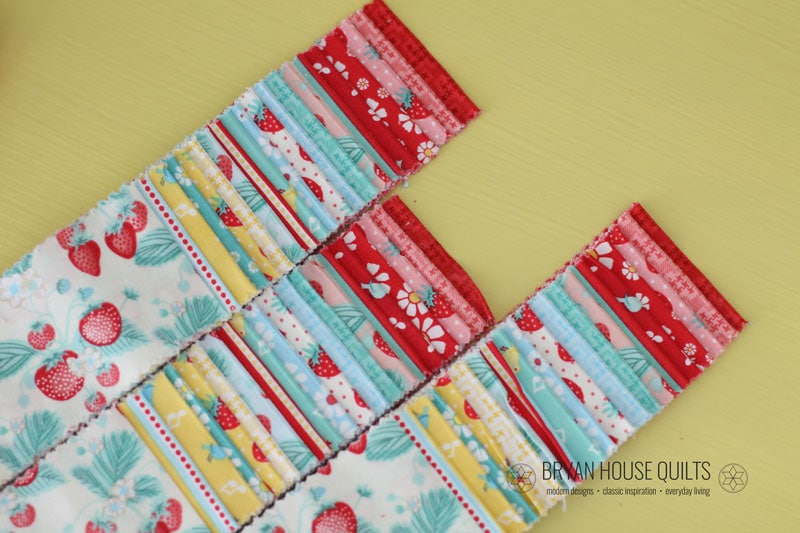 I'm pretty excited to see these fabrics come together. While I love my modern quilts and playing with solid colors, there's something about reproduction fabrics in bright, cheery colors that I just love. Plus, I have 3 daughters who love this style of fabric. 😉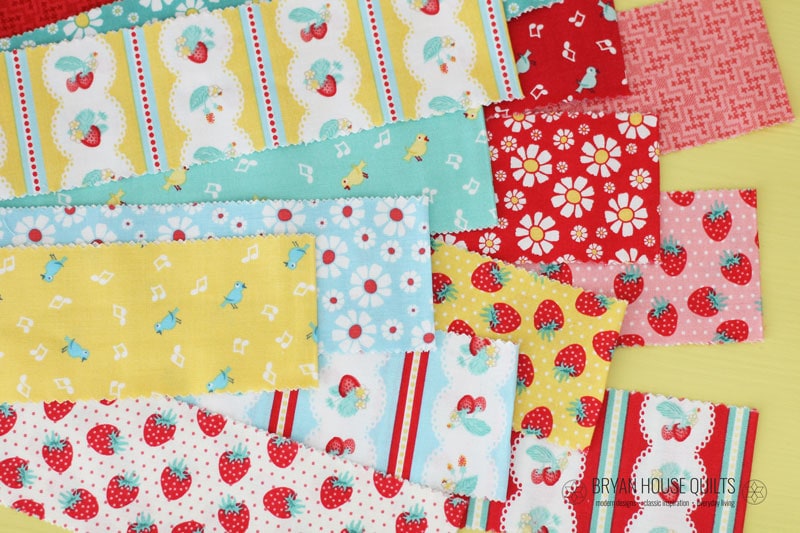 Have a looksee at Fat Quarter Shop's "Getting Started" video. In the video, Kimberly walks us through fabric selection and cutting; she also shares many useful tips.

https://youtube.com/watch?v=DpUeziqCF0U%2520frameborder%3D0%2520allowfullscreen
Here's a list of all the other, lovely, bloggers taking part. Have a look through to see what fabric they chose:
Melissa from Happy Quilting
Angie from Gnome Angel
Erin Cox from Why Not Sew
Andy from A Bright Corner
Heidi from Buttons & Butterflies
Pat from Pat Sloan
Peta from She Quilts a Lot
Heather from Quilt Story
Megan from Quilt Story
Amanda from Jedi Craft Girl
Gerri from Planted Seed Designs
Sherri from A Quilting Life
Rebecca from Bryan House Quilts
Sherri from This & That Patterns
Jemima from Tied with a Ribbon
Alyce from Blossom Heart Quilts
Stephanie from Modern Sewciety
Brooke from Silly Mama Quilts
Carrie from Moda's United Notions
And you will see more of my progress in the coming weeks!
Have a wonderful day!