Hi there!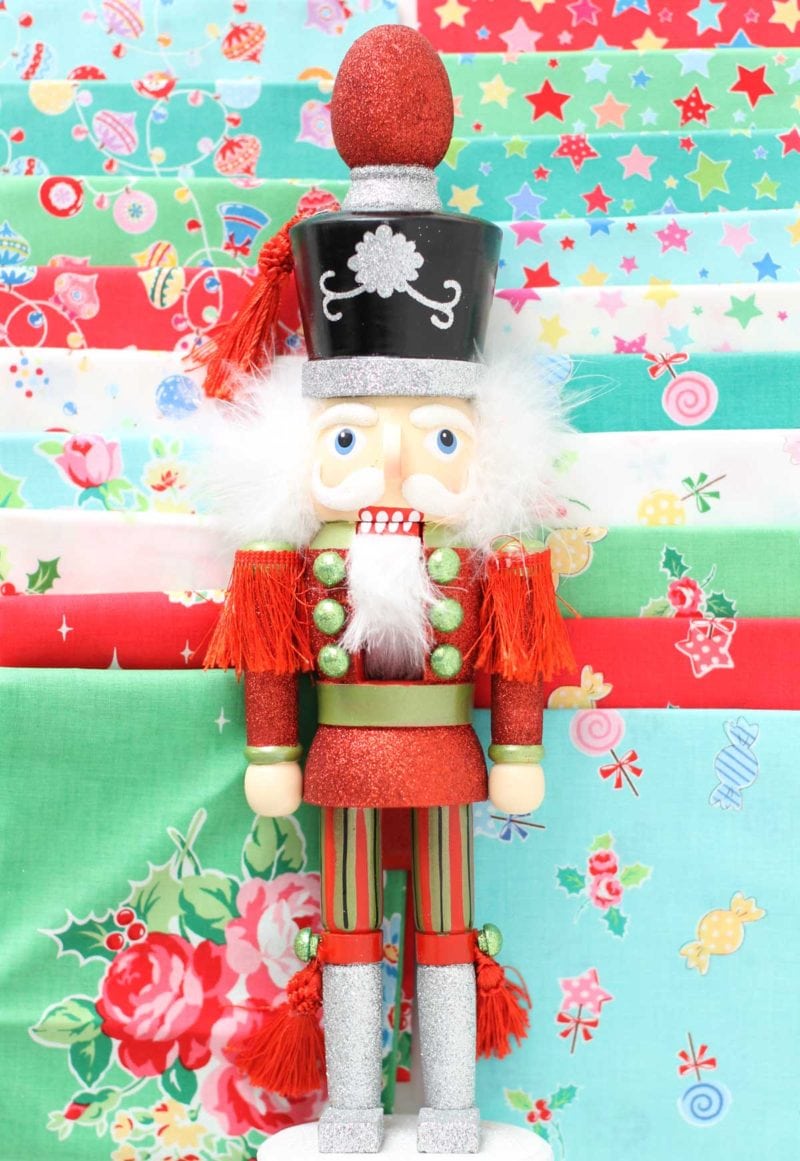 A few weeks ago, the good people at Lecien fabrics sent me, along with the other Flower Sugar World Ambassadors, a fat quarter bundle of Flower Sugar Holiday, which is a Christmas themed version of Flower Sugar.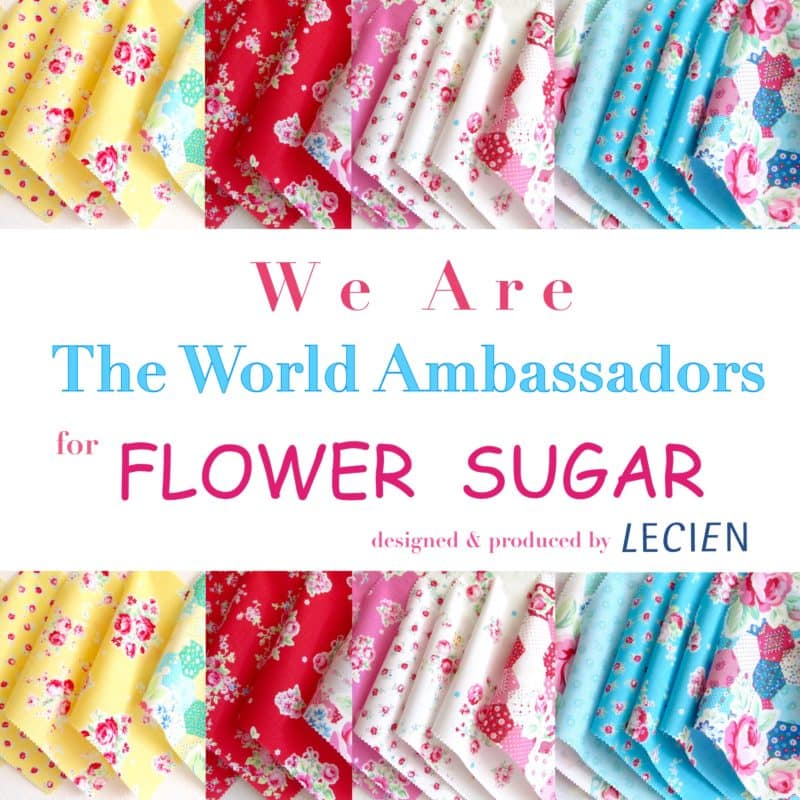 I thought the fabrics would work perfectly with Lori Holt's Farm Girl Vintage block patterns (I got mine at a local quilt shop but it's also available at Fat Quarter Shop.). I got this book last summer and have been itching to make a few blocks. This was the perfect opportunity. Squeal!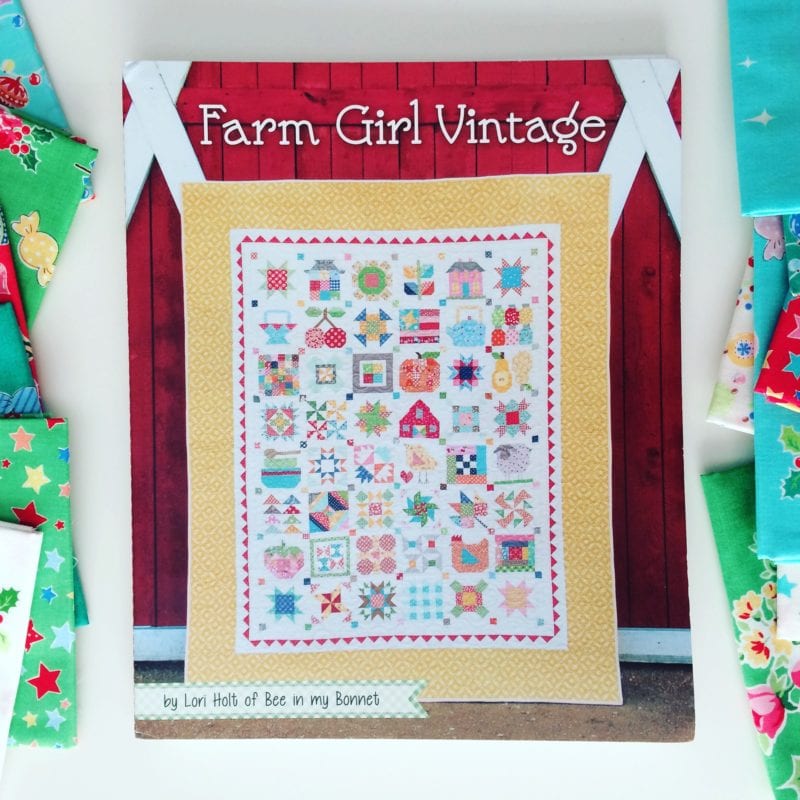 My littlest girl and I chose the "Pie Cherries" block.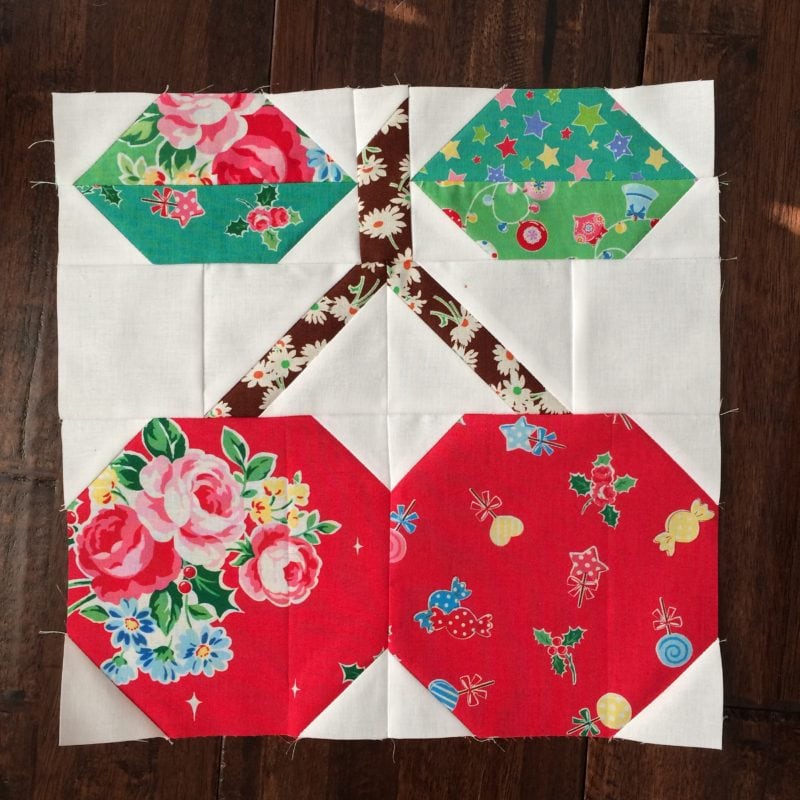 And the "Baby Chick" block. The brown fabric is from my personal stash of 1930s reproduction fabrics. I love 1930s reproduction fabrics!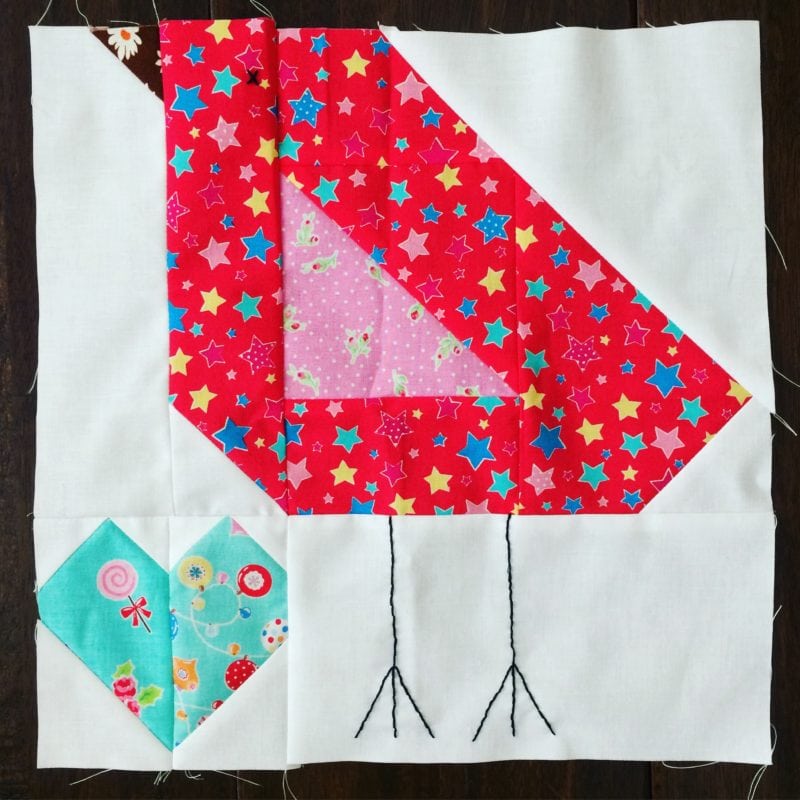 For now, I think I'll stop at 2 blocks. But this is a project I'd like to revisit in the future. I think a whole quilt of farm themed blocks made from Christmas fabrics would be ever so cute. Plus my littlest daughter already asked me to "make 'dis qwilt for me mama". If only I could work as fast as her little quilted heart desires. 🙂
And gosh I have so many in-progress Christmas quilts. I guess I should say if only I could work as fast as my little quilted heart desires. 🙂 🙂