Hi there!
A few weeks few months ago, you may have noticed me working on this quilt, which I named Bulletproof, over on my Instagram account. Well I thought I'd document the quilt top here too.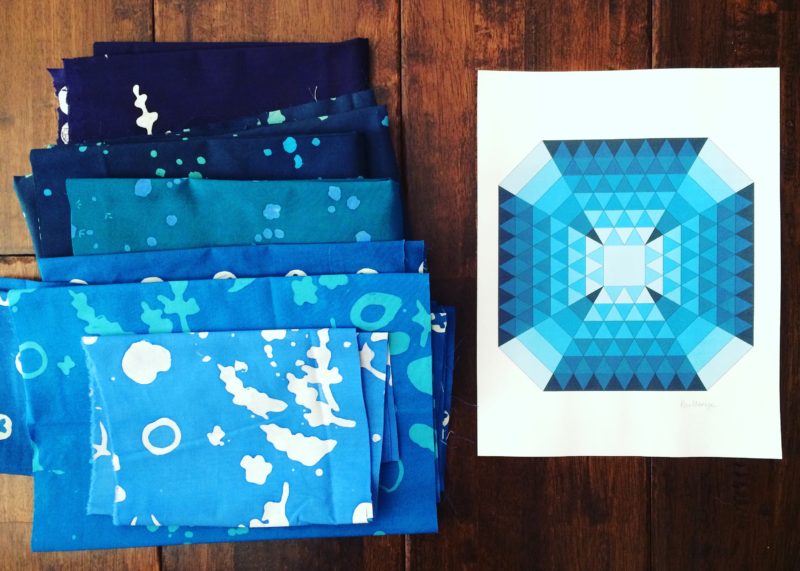 I can't remember exactly when I created this sketch, but it's been sitting in my computer for at least a year. I was waiting for the perfect fabric I guess. When Alison Glass came out with her Indigo Handcrafted fabric, I knew the tones of blue would be perfect. In fact, I had sketched the quilt in blue so I didn't need to alter anything.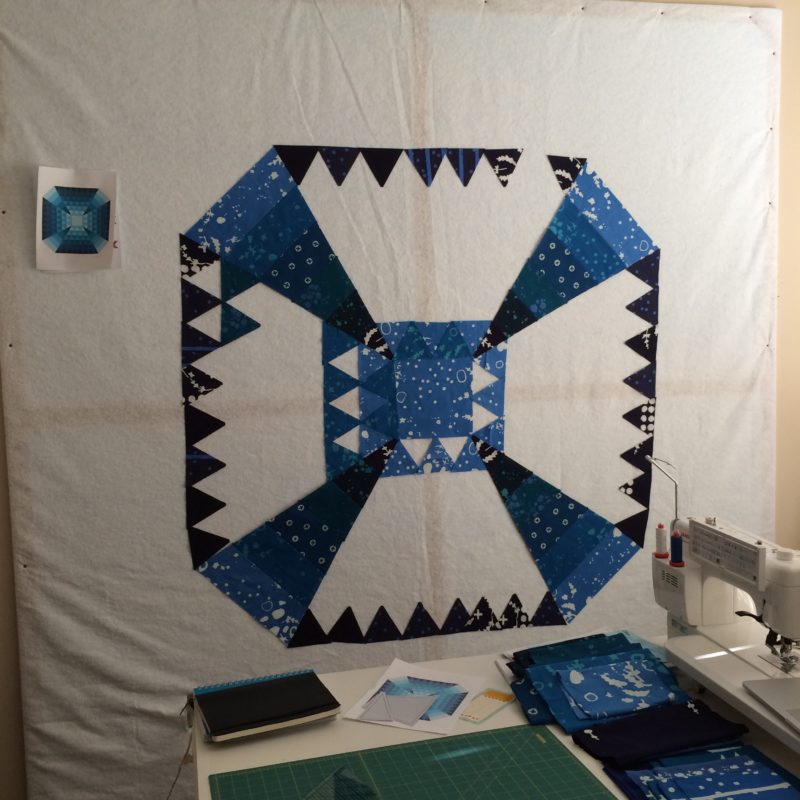 I started with a half yard bundle of these deep blue lovelies. This picture shows a bit of my process in choosing which colors and which triangle segments of the fabrics would be ideal to show the design and color transition necessary for this quilt. Typically, I use my design wall to get the colors just right before moving forward. It's kind of a slow process, the interchange and experimentation, but it's worth it.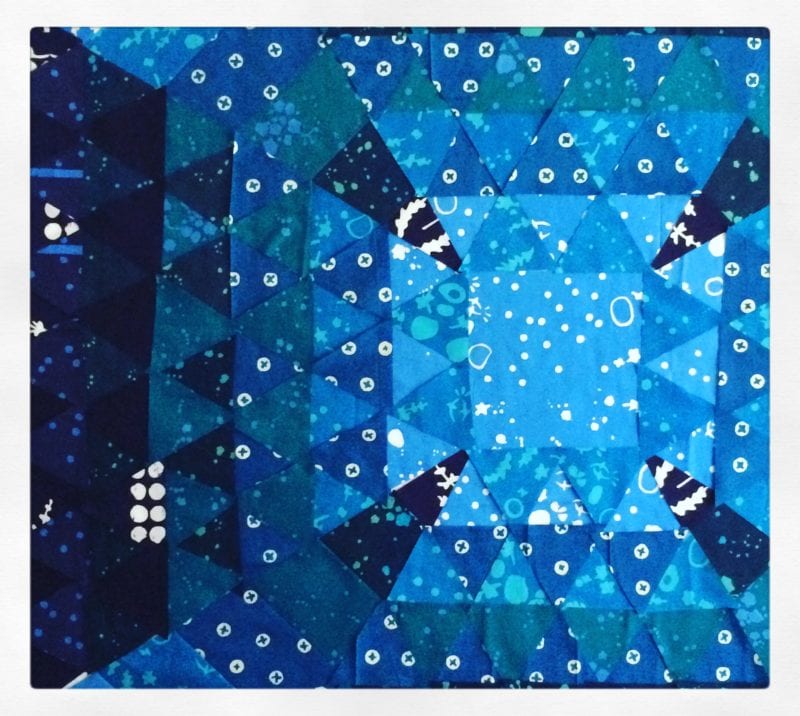 After much auditioning and recutting, I finally decided on the exact colors. Everything here is un-pieced, except the 4 corner units.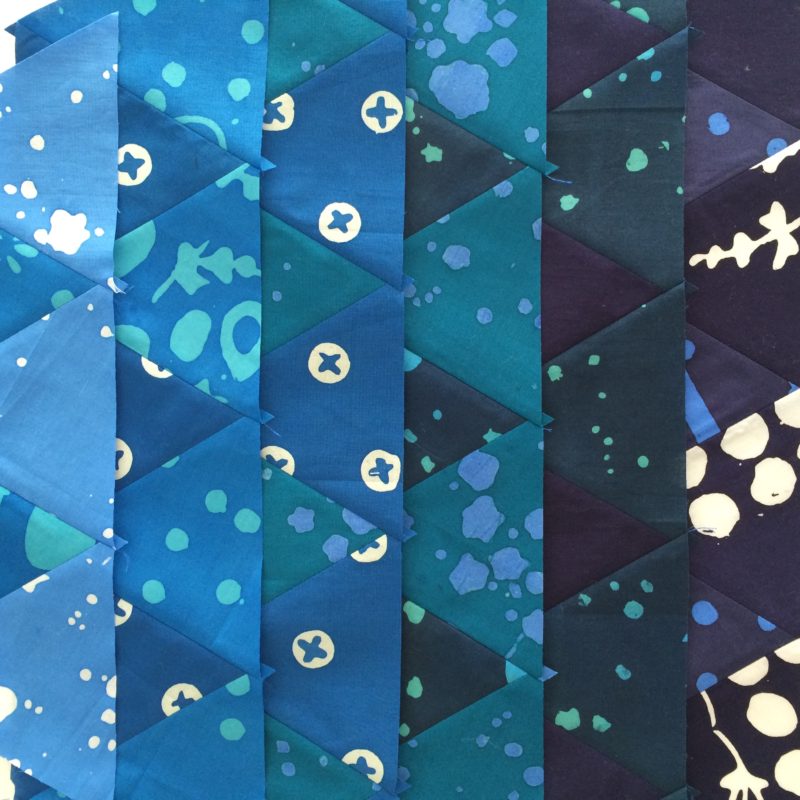 I love how blue these fabrics are. They just radiate!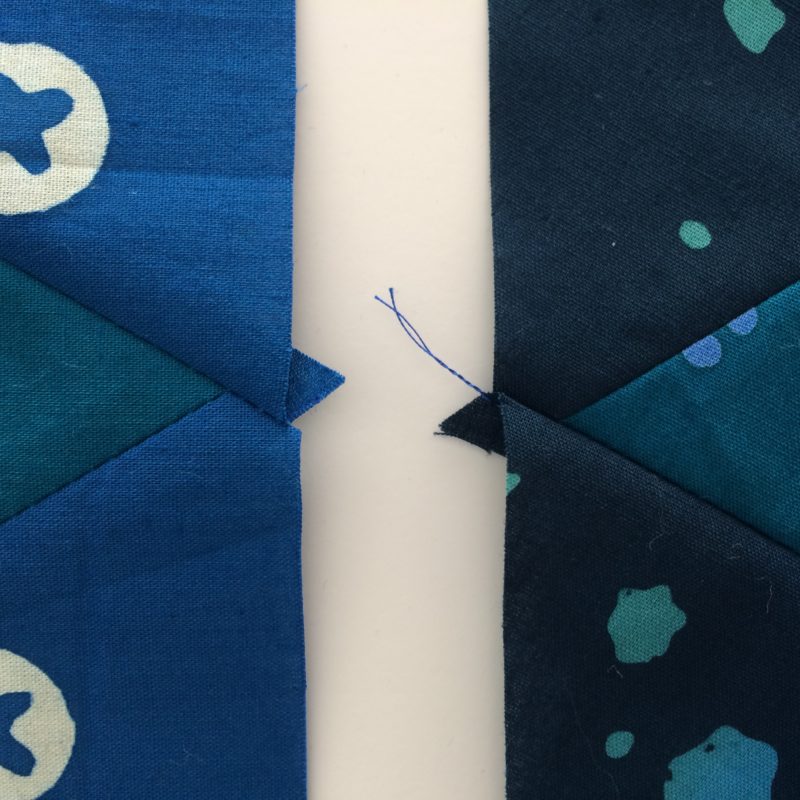 I'm just about the sew the rows together in this picture. Here's a trick I rely on a lot when piecing triangles or similarly angled pieces. See those dog ears? The little triangles of fabric sticking out?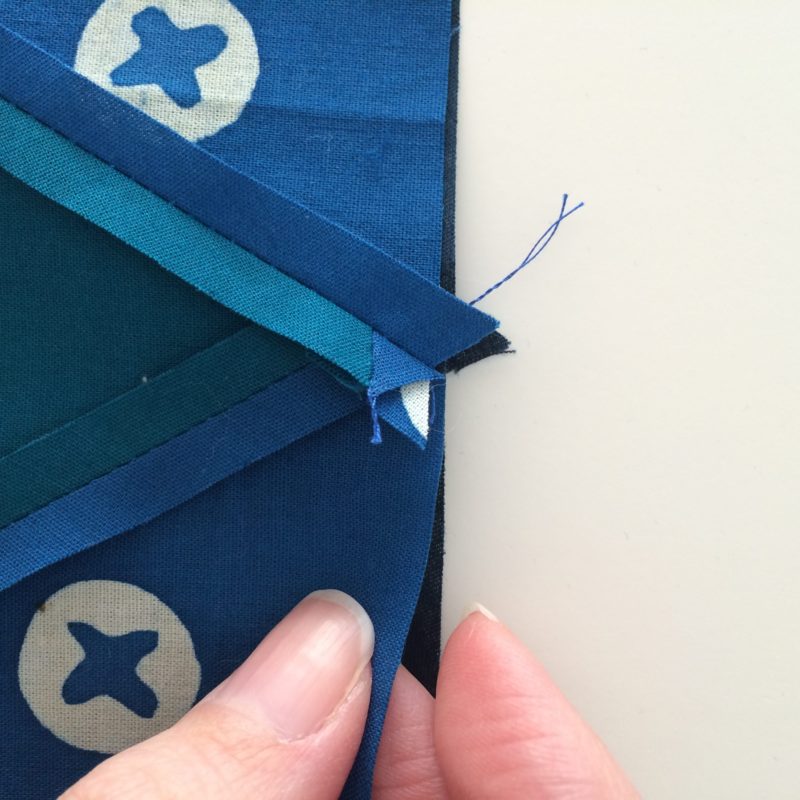 I use those dog ears to help align my seams. After aligning the dog ears, I double check that my points are meeting. Then I pin and sew. I've found it works pretty well! I typically will trim the dog ears after piecing if I have light fabric that would show the dog ears or need to reduce bulk for quilting.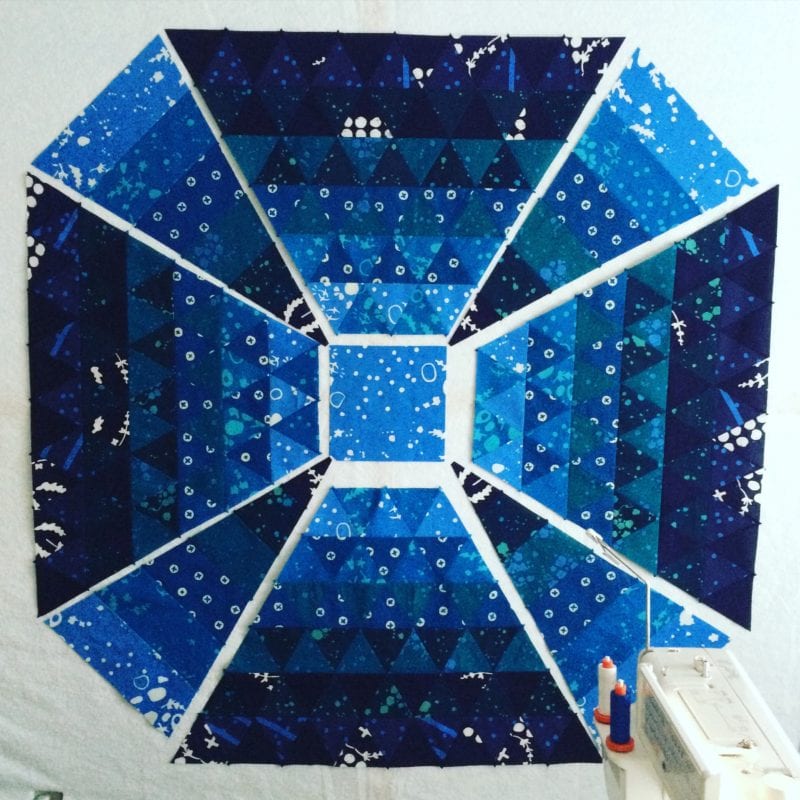 Here's a shot of all the pieces ready to sew together.
I wasn't quite sure the quilt would work. It's one of those pieces that you never know until you try. With all those triangles, there was a good chance that the pieces with triangles would drift bigger.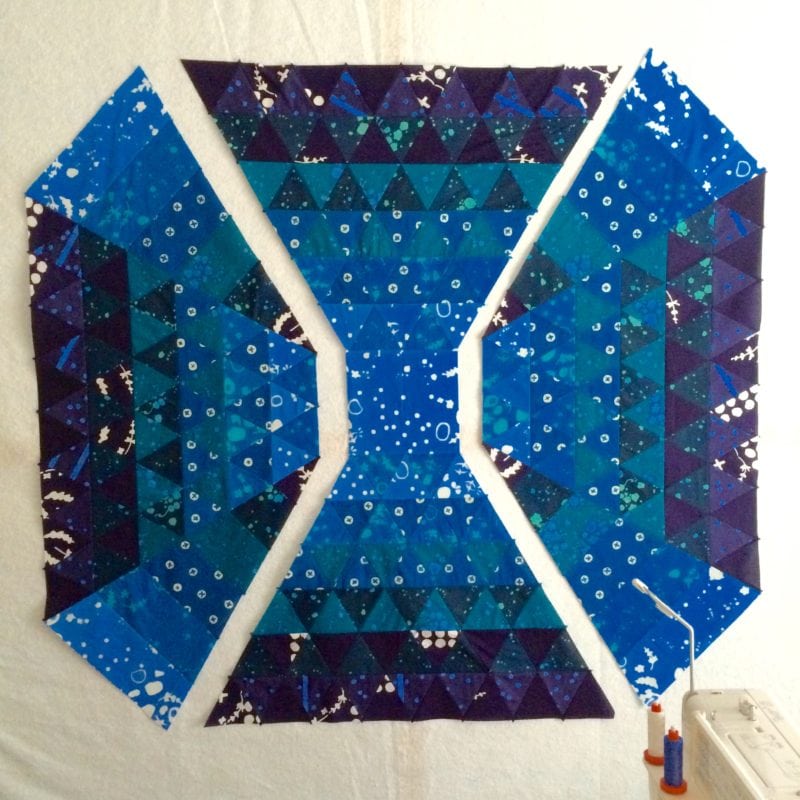 Here's the last step and where I'm going to find out if my plan worked. Yes, those are y-seams at the corners. But there's *only* four y-seams. Gulp!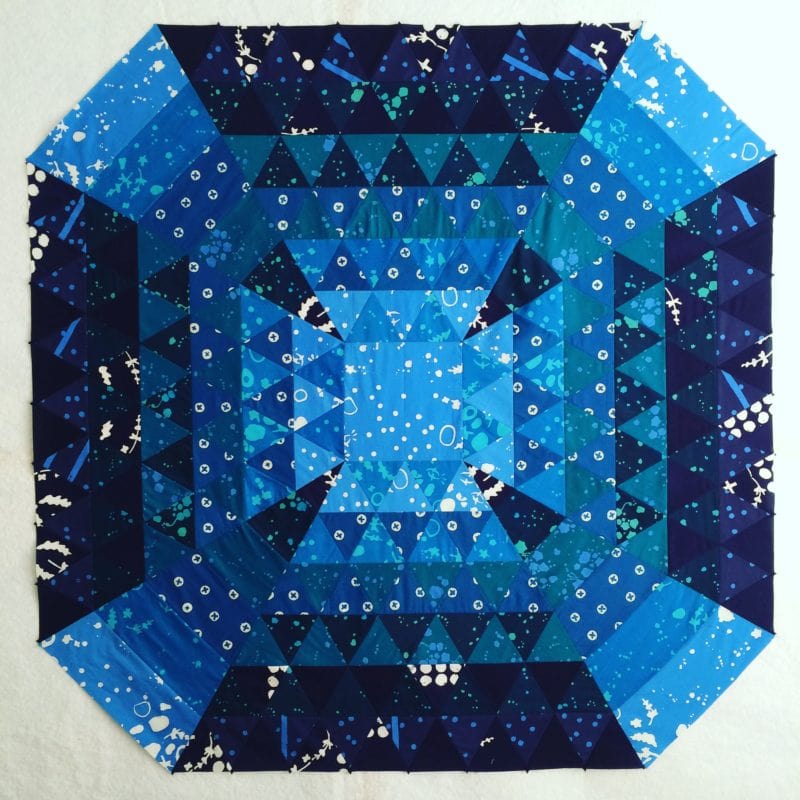 And here's the final quilt top. I think it lays pretty flat, yah! I guess we'll see for sure when I go to load it on the long arm. I'm going to leave it octagonal, but I might sew corners on to make it square only to make it easier to load and quilt on my long arm.
There you have it! My Bulletproof quilt top, which measures around 54" square. This is the perfect quilt design for me, it's colorful and a bit risky. A great combination to get my mind engaged. 🙂