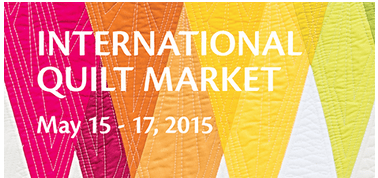 courtesy of C&T publications
Will you be at Spring Quilt Market? I will!
I'm looking forward to attending. This will be my first year that I have events. Here's where I'll be:
My Schoolhouse session will be at 3:10-3:40 on Thursday May 14th. I'll be sharing with Natalia Bonner. We'll both be talking about our latest book releases.
Then on May 15th, from 2:00 – 2:45 I'll be doing a book signing at C&T's booth.
Hope to see you there! If you can't come, you follow along with me over on Instagram.
I'll be giving this mini Lucy in the Sky quilt away during my schoolhouse so be sure to be there!