It is my pleasure to begin the blog tour for my book Modern Rainbow: 14 Imaginative Quilts that Play with Color.
I've arranged for quite an inspirational team of makers to take us through the book from their perspective. I'm honored and inspired by each of them. And each at stop you will have a chance to win a copy of Modern Rainbow! (hard copy if US, electronic if abroad)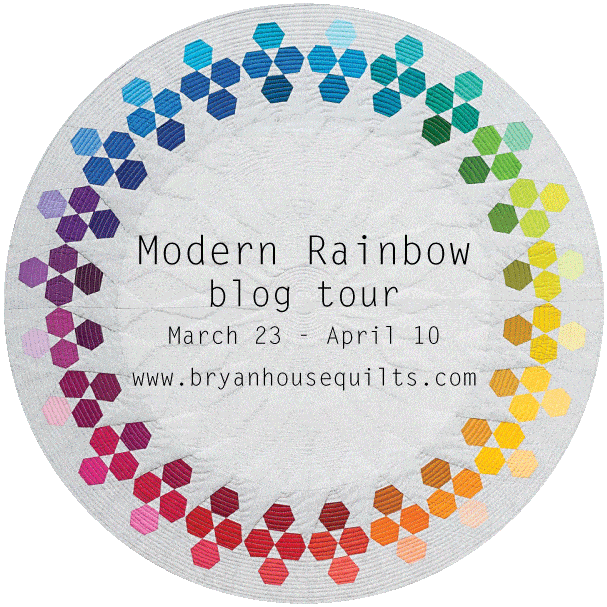 To start off, I'll be sharing a "reject" quilt over at C&T/Stash Books blog. Of course the quilt is not a loser, but can you tell why it was a "reject"?
Here's the rest of the schedule….
I'll be checking in each day to introduce you to each wonderful person along the blog hop. Stay tuned!!