Amid the tedium of quilting quilting and more quilting (but I'm almost finished quilting
this quilt
!), I've taken breaks to finish some small things. It's so refreshing to just get a project done in a relatively short time!
One thing I've done is learn how to make pillows using invisible zippers (using
this tutorial
).
On my first try I made a pillow for my bed.
I used my precious half yard of Hello Roses in Dove by
Heather Bailey
.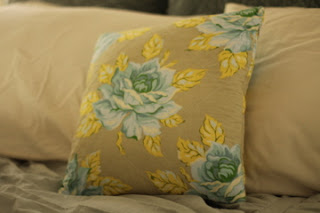 I quilted in a grid pattern using my machine's twin needle, also a new skill. For some reason this reminds me of my grandmother. But I can't place exactly why. Hm.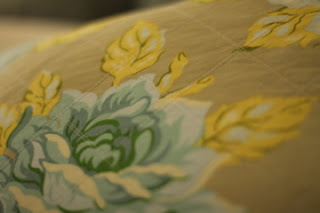 The zipper isn't quite invisible, but it's nearly invisible. And I forgot to put it at the bottom. Oops!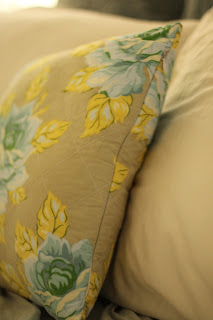 I love this print! He may need a pillow buddy, no?
A couple days later and a little more quilting later, I turned this
block
into a pillow for my big girls.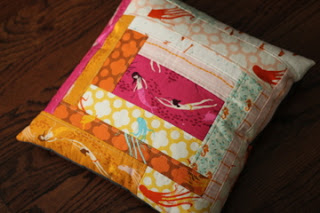 I'm happy to say the zipper on this pillow is pretty much invisible and on the bottom.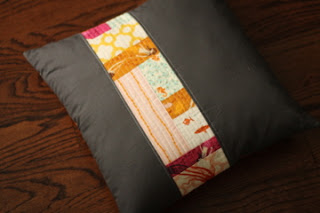 I'm also happy to say, the girls have squirreled the pillow away and
it now resides among ponies and dolls. Perfect.
And also, I think I'm addicted to making pillows!
Have a great weekend friends.