Ok, my insanity now is over. It's time for serenity later.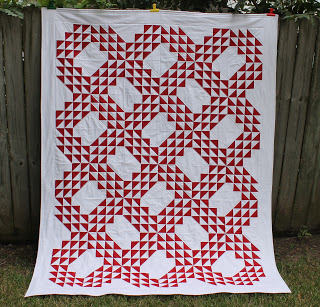 A Vintage Christmas, 68″ by 88″
Before there was pinterest, there was me, clipping out photos from magazines. One such photo was of two cute golden retriever puppy dogs sleeping piled upon each other on a bed decorated for Christmas. And under the puppies was something that drew my eye even more – a crisp red and white quilt. (Does that make me a cold person? Quilts over puppies? Shoves puppies off bed and gasps at quilted treasure! Am pure evil, no? )
In any case, I clipped the picture and saved it in my pile, otherwise known as a quilty bucket list.
So, my friend
Mandy
posted on Facebook that she was looking for a Christmas blanket or quilt to use for her Christmas photography sessions. Long story short, I badgered her into letting me make her *the perfect quilt*.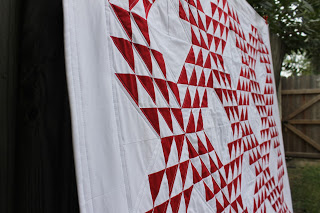 Simple straight line quilting echoes the white squares and keeps the quilt casual and cuddly.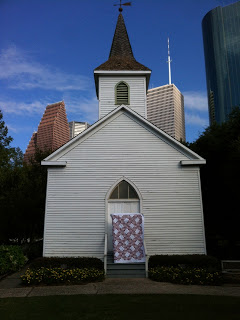 And by the way she loves it! Yah!