Wow! Am I on a roll!? A second finish for 2012.
Motivation from a lovely fabric line and a sweet little boy and a vibrant IKEA print.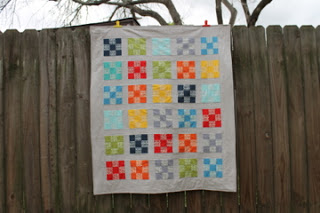 Easy, Pezzy Baby Quilt, Using a charm pack of American Jane's tonal Pezzy, 45 by 52 inches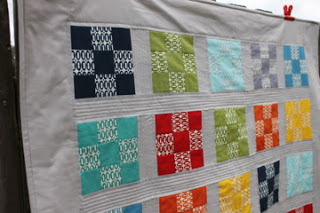 Detail of quilting, Wobbly straight lines, sashing is Kona Ash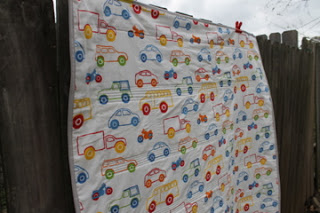 Backing fabric from IKEA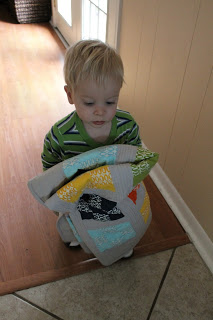 Mine! he says
Okay? Confession? I accidentally taught him to say, "mine." So far it is cute. The story? He was touching and messing up my fabrics, so I said, "no, no. Mine." Naturally he thinks fabric is called "mine." Not too bad, right? Now whenever he sees fabric he says, "mine."
And now he calls his quilt "mine."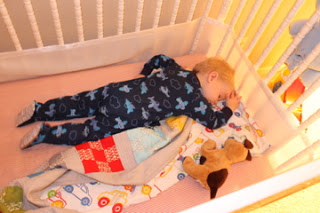 Mine! says I
This was probably the easiest and fastest quilt I've ever made. Could be the pattern I used. Could be the little boy. I love him so; he is mines.