My daughter Cora is in Kindergarten this year. She is also one of the sweetest people you will ever meet (really it's true, I'm only a little biased.) Cora is a wonderful big sister to her little sister and brother; she is patient, caring, and very good with sharing.
But this time, it is her turn to get a quilt. This cuddly pinwheel quilt is all hers.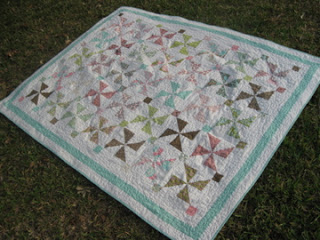 It is made to cover her twin bed. MUCH to my dismay it is a bit short. I could have added another sort of border (kicking myself!). Luckily Cora loves it.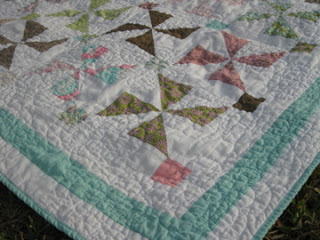 With the back I used leftover scraps of pink toile and a couple of rows of pinwheels (that I apparently could have used on the front, argh!).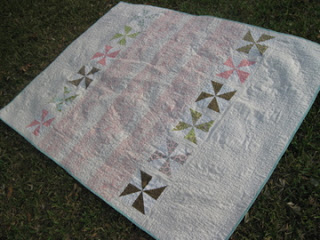 Design: Mine, based on pinwheel block
Fabric: Hushabye by Tula Pink, Bella White Solid
Size: Twin (almost)
Completed: September 2011