I love making dresses for my girls. Mostly I think because they love to wear them and twirl. They are very girly girls.
Cora's dress was made following a pattern/tutorial found
here
.
For Amalie's dress I think I just made up it up as I went. It's pretty straight forward: three gathered tiers a la Hanna Anderson sewn on to a t-shirt plus sleeve ruffles.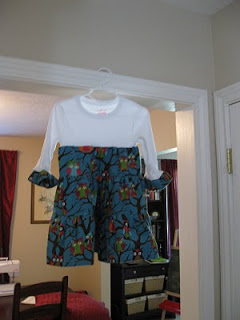 Here are my happy dollies posing for a picture.